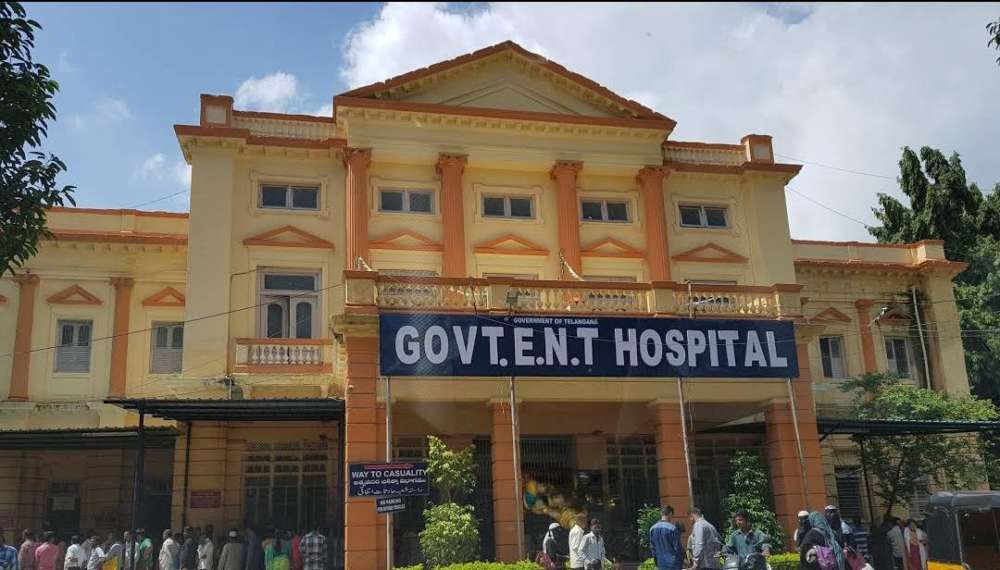 Hyderabad: The Government ENT Hospital in Koti, is turning away surgery needing patients owing to shortage of operation theatres, it is learnt.
The hospital, which conducts nearly 270 surgeries a week in its five operation theatres, is asking patients to wait for at least 10 months for their turn since it has a long waiting list.
The hospital staff said that the delay is due to the absence of necessary operation theatres. Owing to a large number of patients turning up for surgeries the hospital has resorted to 'token' system.  According to the system after receiving the token number the surgery needing patient has to keep on checking with the hospital to find when his or her turn would come. "This is a painful system because most of the patients have to come to the hospital to find out how much more they have to wait. Many of them give up hope after watching the list for a few months," Nageshwar Rao who brought his wife for an operation to the hospital told to Siasat.com.
Those who cannot afford to wait and can manage to raise money for the operations have been shifting to private hospitals, sources said.
Presently about 700 patients are on the waiting list.
Over the years, the hospital has built up a reputation for successful surgeries. Owing to this reputation even middle-class people have been approaching the hospital for treatment.
The hospital outpatient wing receives about 2,000 patients every day. They include besides the locals those who come from Andhra Pradesh, Karnataka and Maharashtra. Every day the hospital witnesses a serpentine que that begins before the opening time of the hospital at 8-00am.
Dr T Shankar, Hospital Superintendent, hoped that the waiting time for the patients would be considerably cut down when five more theatres become operational in about six months.
Authored by Mohammed Hussain
mohammedhussain.reporter@gmail.com
Subscribe us on