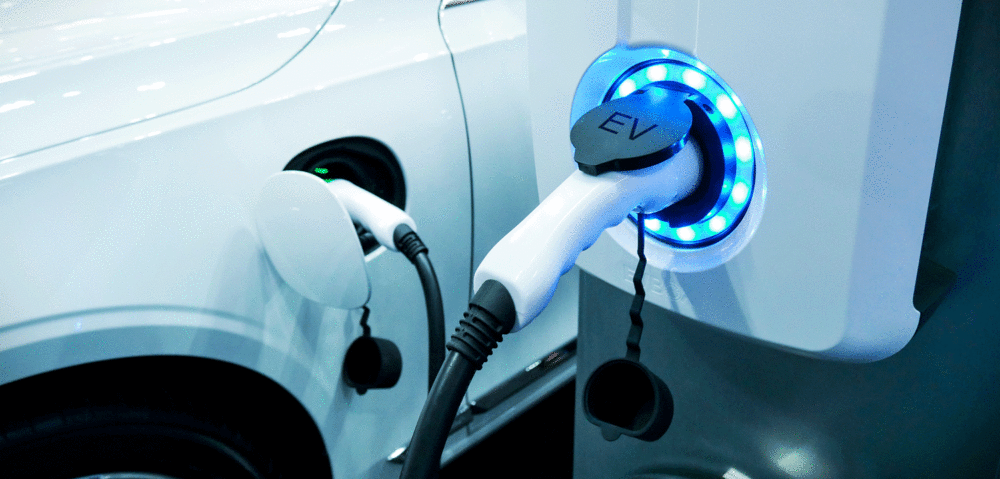 Hyderabad: The public sector power utility EESL has struck a deal with the GHMC to set up at least 100 charging hubs across the Hyderabad in the first phase, equipping each hub with six chargers, including two fast chargers, to cater to the increasing numbers electric vehicles on roads.
The first phase will cover at least 50 regions where five charging hubs will be set up in a month. The GHMC will provide the land at the sites.
Number of electric vehicles plying on the city roads is put at 1,500, a number that is projected to increase by 25% by 2022
Mobile app will soon be introduced to inform people on the location of charging hubs
The EESL will pay 70 paise per unit from the revenue it earns from customers to the GHMC. The charging hubs will have an uninterrupted power supply, among other things. The number of electric vehicles plying on the city roads is put at 1,500, a number that is projected to increase by 25% by 2022 and 50% by 2030.
The state government has an ambitious plan of having only electric vehicles ply on city roads by 2030, in keeping with the National Mission on Electrical Mobility project of the Union government. The Draft Telangana Electrical Vehicle Policy lays down that all public transport vehicles should switch to electric by 2030.
The state wants people to buy only electric vehicles in the future. To facilitate electric vehicles on roads, there have to be an adequate number of charging points in the city, and the responsibility for this is vested with the GHMC. The civic body, therefore, entered into an agreement with the public sector unit EESL (Energy Efficiency Services Limited).
The charging hubs will come up near main roads and on routes where the vehicular density is high. It is targeted to establish one charging hub for every three km, which will come up in phases. Normally it takes six hours to charge a vehicle fully. Fast chargers, which can charge vehicles in one-and-a-half hours will also be provided at these hubs. A full charge on an electric vehicle currently consumes 16 units of power. The discoms charge about Rs 6 for one unit of power.
If administrative and other costs are included, charging a vehicle completely would cost consumers Rs 160. Once the battery is charged fully, a car can travel up to 100-130 km. A mobile application will soon be introduced to inform people on the location of charging hubs. It will also indicate the approximate waiting time at hubs.
Places where charging hubs will be located in the first phase include NTR Gardens, Silparamam, Tank Bund (at Kandukuri Veeresalingam statue), Telephone Nagar on Urdu University road in Gachchi Bowli, Botanical Garden, HICC Road (Convention Centre gate), Indira Park, KBR Park, Marrichettu Bus stop in Manikonda, GHMC sports complex in Nanakramguda, Municipal Parking Complex in Abids, Gun Foundry, Public Garden, Government School on Raj Bhavan Road, near Park Hotel on Necklace Road, Basheerbagh, Hitex Kaman, Malakpet, Musarambagh, Amberpet police lines, Vidya Nagar (2 hubs), Sundaraiah Park auditorium, Himayatnagar, Ranigunj Bus Stop, Bata in Secunderabad, Taj Tristar on SD Road, Sunshine Hospital, Kamat Hotel, Old Passport Office, Mettuguda, Rail Nilayam, Maredpalli West, Hayat Nagar bus stand, Mahavir Harina VAnasthali Park, NGOs' Colony Red Tank and Uppal Metro station.
GHMC executive engineer Venu Madhav said that eco-friendly electric vehicles will help reduce pollution in the city considerably. The move will generate additional revenue for GHMC in the form of advertisements etc. However, electric vehicles are currently very expensive and in a rudimentary stage.
More people may buy these when more efficient ones hit the market at lower prices. Discom too might want to reduce the cost per unit of power cost when electric vehicles become the order of the day. Madhav said the unit cost of one unit is quite low in Delhi, at Rs 4.50.
Subscribe us on