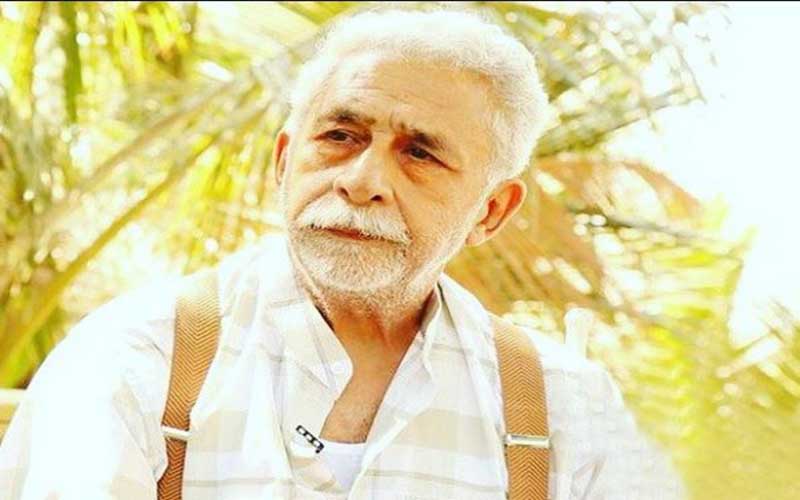 MUMBAI: In a new letter, over 180 public personalities, including veteran actor Naseeruddin Shah slam the sedition case filed against forty-nine known personalities for writing an open letter to PM Modi expressing concern about mob lynching in our country.
In the letter released on Monday, the signatories also including Nayantara Sahgal, cinematographer Anand Pradhan, historian Romila Thapar, author Shamsul Islam and filmmaker-activist Saba Dewan questioned how writing an open letter to the PM three months ago could amount to sedition.
Harassment by 'misusing the courts'
Newsclick quoted from the letter that said:  "An FIR has been lodged against 49 of our colleagues in the cultural community simply because they fulfilled their duty as respected members of civil society by expressing concern about mob lynching in our country," it questioned, wondering if this does not amount to "harassment by misusing the courts to silence citizens' voices".
"All of us, as members of the Indian cultural community, as citizens of conscience, condemn such harassment. We do more: we endorse every word of the letter our colleagues wrote to the Prime Minister, and that is why we share their letter here once again and appeal to cultural, academic and legal communities to do the same. This is why more of us will speak every day. Against mob lynching. Against the silencing of people's voices. Against the misuse of courts to harass citizens," the letter added.
The FIR was lodged on October 3 under several sections of the Indian Penal Code, including those related to sedition against the 49 eminent personalities.
The signatories to the letter include Aparna Sen, Adoor Gopalakrishnan, Ramchandra Guha, actor Konkona Sen Sharma, and filmmakers Shyam Benegal, Anurag Kashyap, and Mani Ratnam among others. The letter also highlighted that 'Jai Shri Ram' is becoming a "provocative war-cry."
Subscribe us on