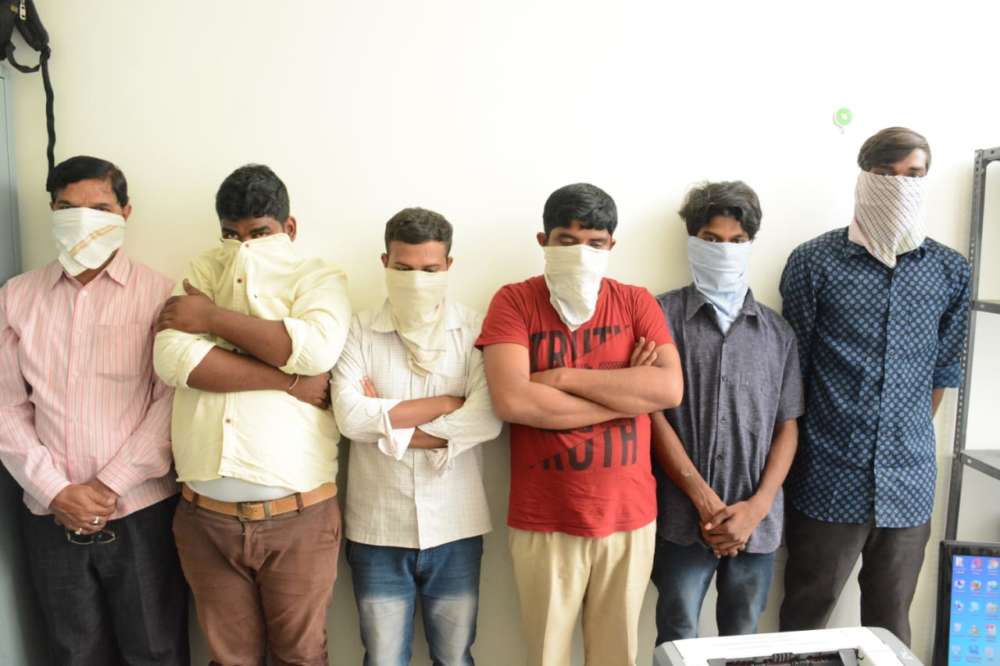 Hyderabad: The Sleuths of CCS from LB Nagar along with Vanasthalipuram police apprehended a gang of five men, including a security guard at Ramoji film city, who were involved in a series of property offences. The officials recovered 55 bikes worth Rs 28.70 lakh along with knives and toy pistols from their possession.
The accused were identified as Marri Nagaraju, 27, a security guard at Ramoji Film city, Alluri Vijay alias
Bachi, 26, Madam Raju alias Babi, 33, Kommagalla Mahesh, 28, Chittaranjan Reddy alias K.C Reddy, 61, and Shiva Krishan, 26.
The habitual bike lifters have hot-wired and stole 55 two-wheelers in the past three years and were selling them to farmers residing in and around Atmakur, Mothkur, Marriguda and Ramannapet areas for lesser price, said Mahesh Bhagwat, Rachakonda police commissioner, adding that as the money they gained through that was not sufficient, they started committing burglaries and robberies.
"Nagaraju and Vijay confessed that they stole 55 two-wheelers and upon verification, only 29 cases were registered and addresses of 21 vehicle owners were pulled as per records, but owners could not be traced as they shifted from the address. Five of them were not found due to tampering of engine and chassis numbers" said the official.
The offenders also revealed about their involvement in a 2016 case, wherein a real estate office at Ramanthapur was burned down. "They said that the owner of Bhagyasri Developers, Chittaranjan Reddy himself hatched a plan and contacted Mahesh through his driver Shiva Krishna and paid Rs 40,000 and executed the plan by closely monitoring it. Reddy then lodged a false complaint by mentioning names of Dasaratha and Shanker Naik as suspects with Uppal police" added the official. The arrested were sent to judicial remand.
Subscribe us on