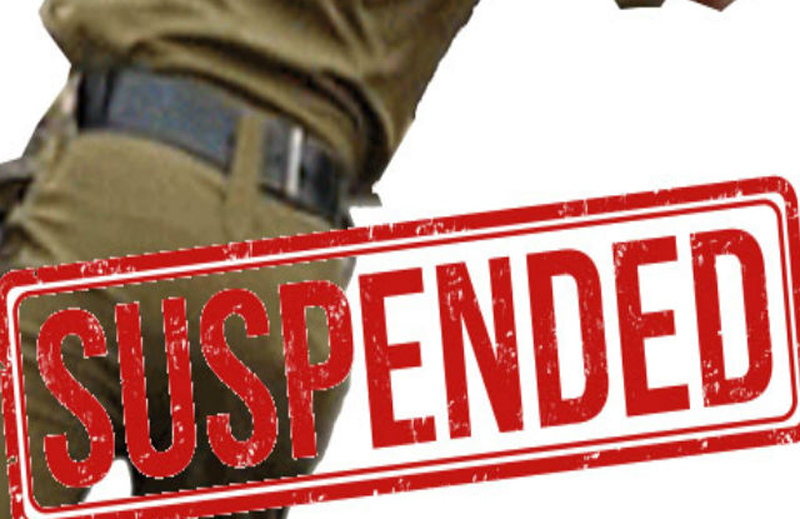 Ghaziabad: Seven police personnel including a Station House Officer (SHO) were suspended allegedly for attempting to steal Rs 60-65 lakh out of one crore rupees recovered from some executives who used to refill ATMs with cash in Ghaziabad, the police said on Wednesday.
Senior Superintendent of Police (SSP), Ghaziabad, Sudhir Kumar Singh confirmed this to IANS.
"About three months back, some of these people refilling the ATMs siphoned off about Rs 3 crore at the time of refilling ATMs. We arrested one man then, the investigation was going on. On Sunday, SHO Laxmi Chauhan of Link Road police station arrested two more accused in this case and allegedly recovered Rs 40 lakh-Rs 45 lakh from them." said Singh.
However, district police officers got suspicious and ordered a probe.
The probe revealed that about Rs 1 crore had been recovered but only Rs 40-45 lakh were shown as the recovery.
The probe officer scanned the CCTV footage and interrogated several police personnel involved in the investigation of this case. The officer also interrogated the accused.
The accused told the officer that actually Rs 1 crore had been recovered by the SHO and her team.
"SHO Laxmi Chauhan is seen siphoning off the cash in the CCTV footage," a source said to IANS.
"Laxmi Chauhan has been suspended along with 6 other police personnel. A high level probe has been ordered," said SSP Singh.
Subscribe us on