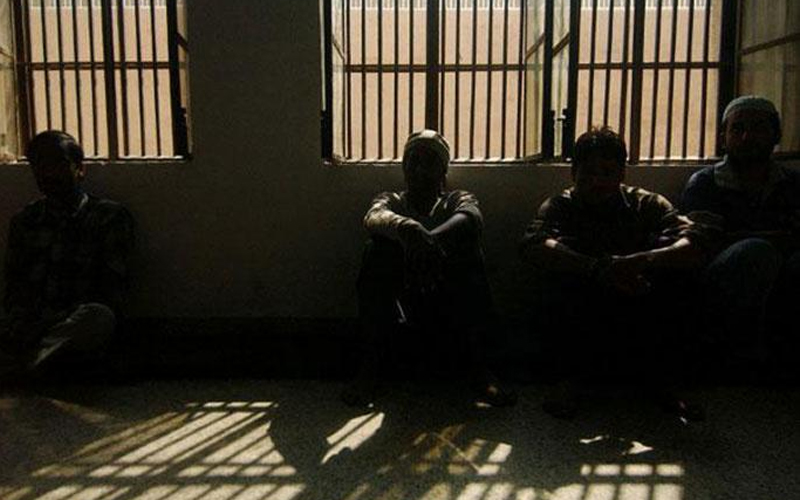 JAIPUR: A Rajasthan High court Monday acquitted six people convicted in May 22, 1996 Dausa bus blast case.
The court acquitted the six Muslim men after the prosecution failed to prove any links with the conspiracy to carry out the blast.
14 passengers, including those from Jaipur and Bharatpur lost their lives and 39 others injured when a blast ripped through a state-run bus travelling on the Agra-Jaipur national highway at 4:00 pm near Samleti under Mahwa police station area in Dausa district.
-23 Yrs in Jail Without Bail-
All the men were lodged in jail for the last 23 years without getting bail. They were convicted and sentenced to life imprisonment by a local court in 2014.
The six lifers who were freed on Monday are: Javed Khan, Abdul Ghani, from Doda district of Jammu and Kashmir, Latif Ahmed, Mohammed Ali Bhat, Mirza Nisar Hussain (all from Srinagar) and Raees Baig, a resident of Agra in Uttar Pradesh.
However, the division bench of justices Sabina and Goverdhan Bardhar upheld the capital punishment of one Abdul Hameed, a doctor by profession and life imprisonment for Pappu alias Salim for their involvement in the blast.
"Who will bring back those years"
According to reports in The Indian Express, the men, after coming out of the jail on Tuesday told that they were unknown to each other until CID made them an accused in the case.
"We have no idea about the world we are stepping into," says Ghani. "We've lost relatives while we were inside. My mother, father and two uncles passed away. We have been acquitted, but who will bring back those years," says Beg. Ghani's sister Suraiya (62), speaking over the phone from Jammu, said:
Ghani's sister Suraiya (62), speaking over the phone from Jammu, said:
"His youth passed, our parents died, my tears dried up, and I grew old crying for him," adding, "My heart has been beating faster since yesterday. Give me a couple of days, let him come home first, I will tell you everything."

Subscribe us on