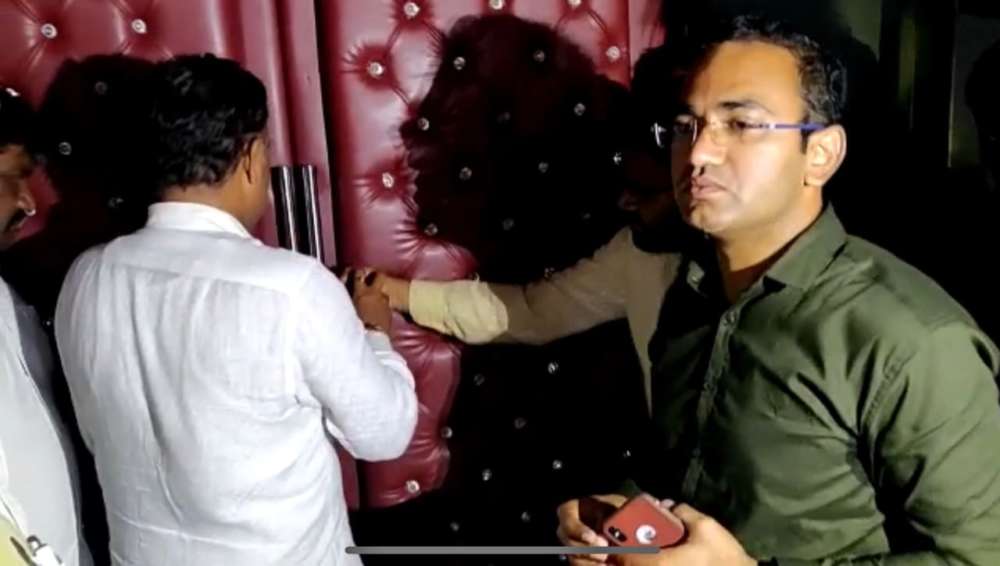 Hyderabad: The Greater Hyderabad Municipal Corporation (GHMC) on Thursday sealed six pubs located in the city's jubilee hills area for defying various norms.
The move came as part of an ongoing drive by the municipal body to inspect various pubs in the city.
GHMC Additional Commissioner Musharraf Ali Faruqui posted on Twitter that the six pubs; Farzi Cafe, Juri Cafe, and Bar, La Vantage Cafe Bar, Zehn on 10, TOT and Absorb, were closed for various reasons like having unauthorized constructions, illegal structures, invalid trade licenses, no parking spaces and non-compliance of safety norms.
In March, the GHMC had closed a few famous pubs located in Jubilee hills area, including Fat Pigeon, Dock 45 and Fusion 9, and certified them illegal. Two others, Heart Cup Coffee and United Kitchens of India were also served notices. The charges included illegal parking, tax evasion, absence of trade license and fire safety, and operation of pubs in residential areas.'
The GHMC is conducting audits in three phases. Officials had earlier said that in the first phase pubs, bars and restaurants would be checked, while hospitals would be checked in the second phase. The third phase would see officials checking schools.
A similar drive is also underway against hoardings, like last month, over 20,000 illegal hoardings were removed from buildings in Maitrivanam, Ameerpet and SR Nagar, which are infamous for cramped coaching centres' and other commercial establishments.
Subscribe us on