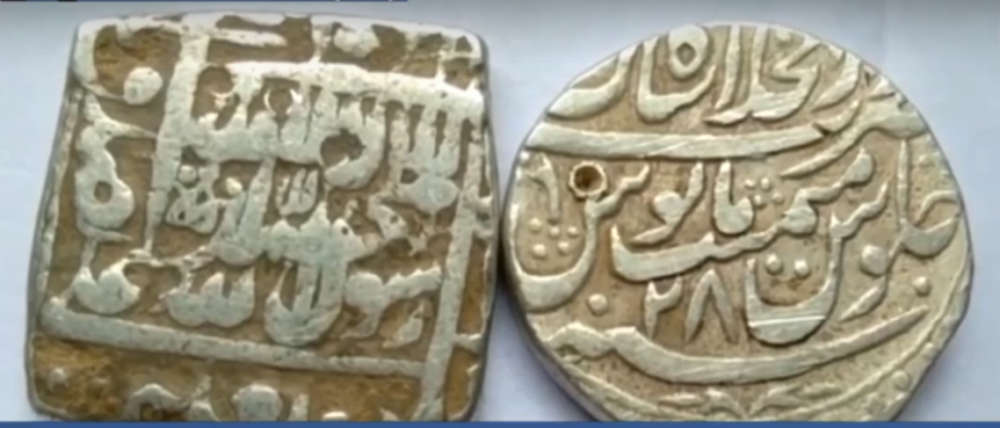 Moradabad (Uttar Pradesh): The city police have recovered 698 antique silver coins weighing 7.9 kilograms.
The recovery has been made from an individual, named, Ghulam Nabi who works as a labourer.
Sharing details of the recovery, Circle Officer Lallan Singh said, "Ghulam Nabi had gone to Shimla for working as a labourer. While digging a road they got hold of these coins."
"A fight erupted between labors regarding the division of the coins. After this, we got to learn about the incident and sent a police team. The coins were confiscated and will be deposited in the treasury."
As reported by the Hindu, the coins belong to Mughal-era and date back to 16th and 17th century. The report added that a few of the coins are said to be from the eras of emperors Akbar and Aurangzeb.
According to Archaeological Survey of India, these are "rare 16th/17th century Mughal-era coins with legends in Persian and Kalima in Arabic.
Source:
With inputs from ANI
Subscribe us on