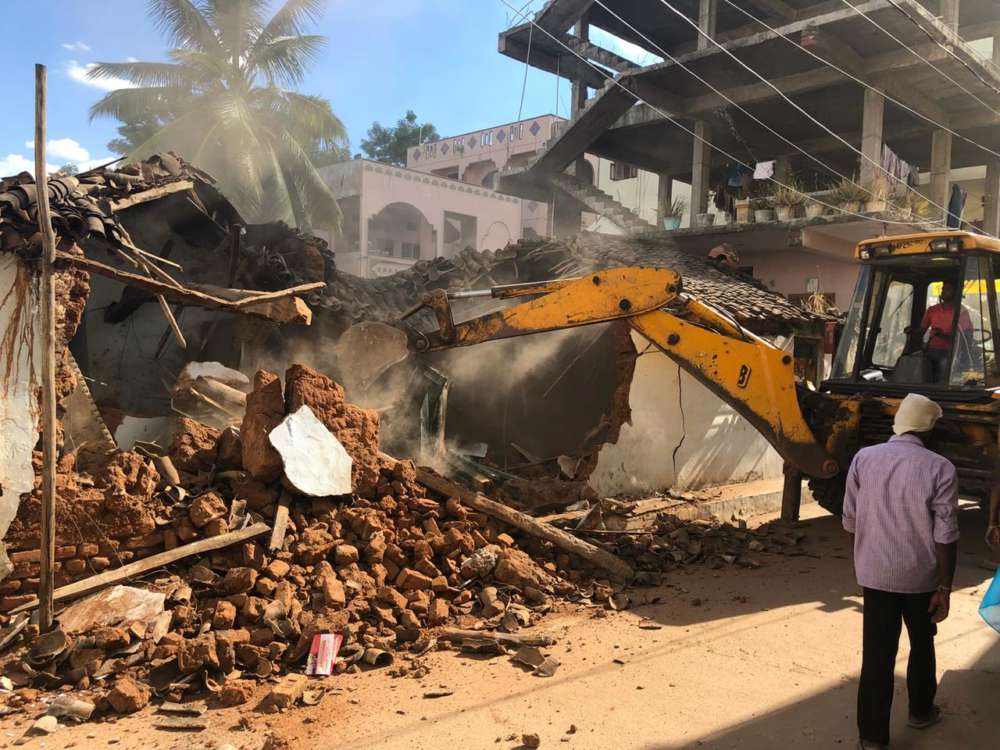 Mohammed Hussain
mohammedhussain.reporter@gmail.com
Hyderabad: As part of monsoon preparedness plan, the Greater Hyderabad Municipal Corporation town planning town initiated a drive to pull down illegal structures across six zones of Hyderabad.
On Tuesday, the corporation has brought down a total of 82 structures in the city, including illegal buildings, extra floors, parking space, and encroachments on footpath and road margins.
A GHMC official from Town Planning Wing said, "We have pulled down 108 unauthorised structures in the month of June, and the remaining on Tuesday. The drive will continue for the next few days."
Focus is on extra floors built, being built beyond the permitted limit and structures housing commercial establishments in parking lots. However, quarters of security guards and watchmen, which are usually built in the stilt space, were not being touched. While many structures are still under construction, the corporation is not baulking from pulling down even buildings occupied by people.
The corporation is focusing only on structures against which they had already issued notices twice or thrice, and wherever court had ordered for removal of such structures.
On Tuesday, structures in locations such as Uppal, Hayatnagar, Chaitanyapuri, L.B. Nagar, Vanasthalipuram, Yapral, Malkajgiri, Neredmet, Patancheruvu, Hydernagar, Mehdipatnam, Chandanagar, Hafeezpet and Kukatpally were targeted.
Abstract showing the Demolition of Unauthorized Constructions in a drive by GHMC:
82-Dilapidated Structures demolished
25- Vacated and Sealed
452- Unauthorized Construction
201-Encroachments Removal
80-Demolished
23- Seized
2 -Vacated
Subscribe us on