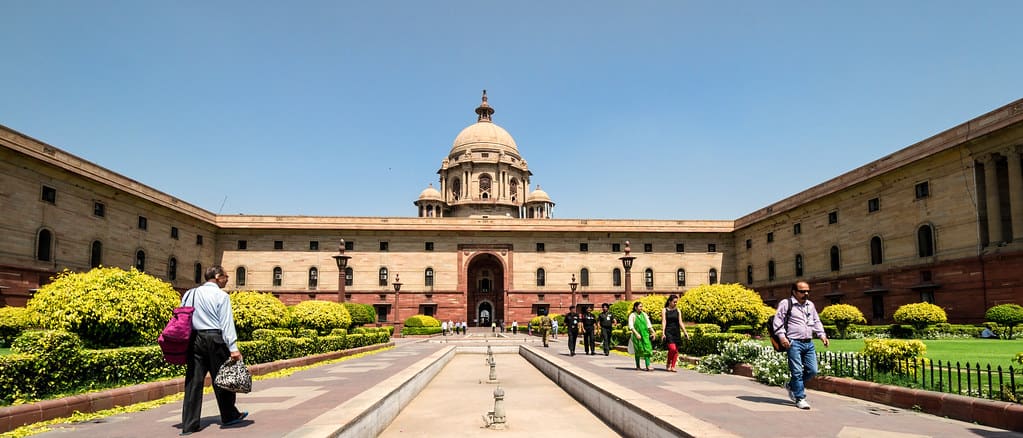 NEW DELHI: The Union government has asked chiefs of Central and state security agencies to sensitise the judiciary about non-government organisations (NGOs) and think-tanks which may be involved in anti-India activities, sources said on Wednesday.
The government has found many NGOs indulging in campaigns against the country's interest, leading to serious security problems. The Centre has directed the leadership in state police forces and central investigating agencies, such as National Investigation Agency (NIA) and CBI, "to take initiative in sensitising the judiciary on activities of NGOs from the national security perspective," sources said.
The Central government has also directed them to monitor the activities of such NGOs and think-tanks and accordingly prepare a detailed report and submit it to Ministry of Home Affairs (MHA).
Sources said the judiciary needs to be apprised about the illegal activities of such organisations as they, in the guise of humanitarian work, carry out campaigns and mass mobilisation against the government.
"They indulge in subversion and public mobilisation with hidden agenda to destabilise the security of the country," said a senior IPS officer, adding the judiciary should be aware about these NGOs' hidden agenda and agencies should apprise them about it.
Taking note of the expanding tentacles of Naxal activities across India, the Centre has directed the chiefs of state police forces and the Central investigating agencies to identity the roots of left-wing extremist ideas and think-tanks involved in motivational activities, legal help, financing and others.
The MHA has stated that in the last five years, registration of more than 14,800 NGOs has been cancelled because they committed violations of the provisions of Foreign Contribution (Regulation) Act, 2010. In 2015-16, NGOs had received Rs 17,803.21 crore as foreign contribution, in 2016-17, it was Rs 15,343.15 crore and in 2017-18 it was Rs 16,894.37 crore.
About identifying NGOs' involvement in anti-national activities, the MHA in Lok Sabha this year had stated: "There are established institutional and procedural mechanisms and safeguards in place to check anti-national activities by individuals, associations and organizations.
"The government, in coordination with security agencies of the Centre and states, maintains vigil in order to detect individuals, associations and organisations indulging in anti-national activities. Inputs in this regard are shared with state governments and Union territories' administrations from time to time and appropriate action is taken as per law."
In 2014, the Intelligence Bureau in a report stated that there are concerted efforts by foreign-funded NGOs to take down various developmental projects across the country. The report marked to the Prime Minister's Office (PMO) stated that a significant number of Indian NGOs which are funded by donors based in the US, UK, Germany, Netherlands and Scandinavian countries, have been noticed to be using people-centric issues to create an environment which lends itself to stalling development projects.
(Sumit Kumar Singh can be reached at sumit.k@ians.in)
Subscribe us on