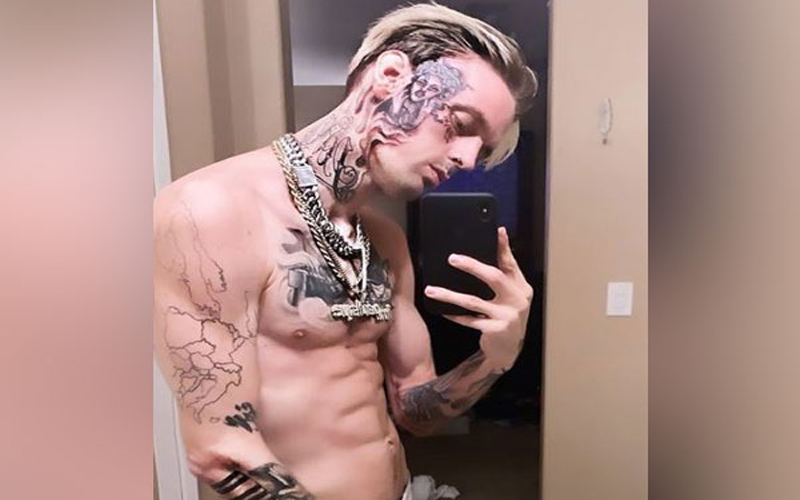 Los Angeles: Singer showed off his new and massive face tattoo as he declared he's the biggest thing in music right now.
Aaron took to Instagram to reveal the huge inking of mythological Greek monster Medusa on the side of his face, reports mirror.co.uk.
Posing shirtless, he stood in front of the mirror to get a clear shot of the design.
He wrote alongside it: "Im the biggest thing in music right now. I can be denied. Fact check me. #unstoppable #LMG #SilenceBreaker"
His fans were shocked at his new look.
One asked: "Question.. is that a real Tatoo? On your Face? Please no, because of your nice face"
Another said: "Not going to lie, this… this might have been a bit much mate."
Aaron has been making a lot of headlines lately, thanks to his public feud with his brother, Backstreet Boys star Nick Carter.
The 31-year-old has since reassured fans he's doing fine and is going to get the help he needs.
He had sparked a wave of concern when two of his siblings – including Nick – obtained restraining orders to keep him away from them and their families.
They claimed they felt in danger over 'increasingly alarming behaviour' from Aaron, who had flaunted his firearms collection on social media.
Aaron recently revealed he's getting treatment from a TV psychiatrist and he has given up Xanax with his help. He's also surrendered his firearms in compliance with the restraining orders brought against him by Nick and twin sister Angel.
Subscribe us on