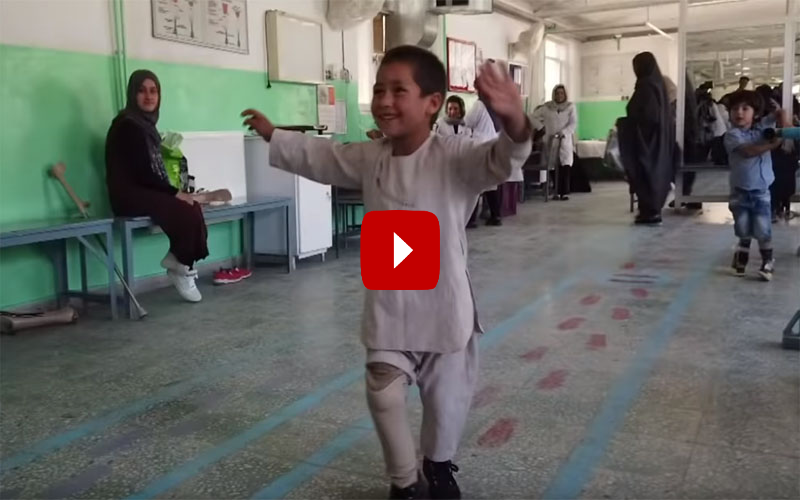 Kabul: We routinely hear stories of war, destruction and sadness from Afghanistan. But for a pleasant change we have come across a video where a young Afghan boy is smiling, laughing and dancing with joy after he was fitted with a prosthetic (artificial) leg.
Five-year-old Sayeed Abdul Rahman was eight months old when he was shot in a war between the government forces and Taliban in Logar province. He lost one of his legs.
Rahman, bubbling with joy, said, "My mother told me that a bullet struck my leg and also here (he says pointing at his lower abdomen). I didn't say anything. But my mom and cousin were crying 'help, help.'"
"She was crying and saying—help, help. Look my daughter and son have been wounded…Then we heard a vehicle rushing towards us. They asked my mom 'what happened sister?' " he said.
The vehicle then took them to an International Committee for Red Cross camp. Later he was treated at the Red Cross Hospital in Kabul.
Dr Karima Rahimi, who works with the ICRC, said this was his fourth leg that "We have given him. Now he is independent in walking and doesn't need other people's help. He is happy with the treatment we have provided."
Rahman says he doesn't want to grow up in war but peace. "I want calm in my country," he said.
His mother who has spent years in despair is now hopeful. "I wish my country has no war anymore. I wish an end to the wars. I wish for calm in Afghanistan," she said.
Subscribe us on