Ramallah: A 35-year-old Palestinian YouTuber was killed in an airstrike by Israeli jets three days after he posted a YouTube video with his daughters trying to distract them from the ongoing threats of bombs falling in Gaza.
The deceased has been identified as Ahmed Al-Mansi, who is survived by wife and two daughters and one son.
Ahmed Al- Mansi posted a video last Wednesday on the family YouTube channel called "Sarah and Hala stars" playing with his two daughters Hala (6) and Sarah (12).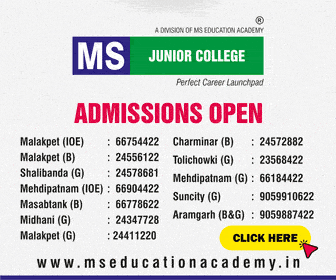 Playing with a magnetic fishing toy he had just bought them for Eid, he tried to distract them during Israel's bombardment of the Gaza Strip.
"I wish you happy Eid," Al-Mansi said with a smile. "We will not be able to follow the usual traditions of Eid since it is very dangerous to drive the car in the streets.," he said.
"Hala is feeling upset. I want to do something that makes her happy. I'll buy her something that makes her happy. Today I'm going to buy you some toys, God willing," he says.
He then goes to the market hoping to buy a game that can manage to keep them away from the loud noises of the planes.
Upon returning from the market, the video shows children playing with toys."I can hear the sound of a plane. Don't worry, okay?" Mansi can be heard saying to his children. "Keep playing."
The father of the two daughters tried to make sure they were safe and stable. Mansi later ended the video, saying "they can't continue."
Ahmed Al-Mansi's death and the story have resonated with people on social media platforms.
The Israel-Palestine conflict is the world oldest conflict, started with the establishment of the state of Israel in 1948 and various attempts have been made to resolve the conflict as part of the Israeli–Palestinian peace process.
The recent clashes between Israel and Palestine erupted on April 12, after Israeli police put up blockades to prevent people from gathering in huge numbers at the Damascus Gate Plaza in the part of East Jerusalem that is under Israel's control.
Four days later on April 16, Israel imposed a limit of ten thousand people for prayer gathering at the Al-Aqsa- a mosque – is considered to be the third holiest site in Islam. Violence has aggravated since then.
Atleast 277 Palestinian killed have been killed in the Israeli bombardment, Palestinian health minister Mai al-Kaila said on Sunday.
"From the first day of the barbaric aggression against our people in Jerusalem, the West Bank and the Gaza Strip, the number of martyrs [casualties] reached 277, including 70 children and 40 women. About 8,500 people were injured," the minister said at a press conference.
After eleven days of fighting, Israel and Hamas had accepted a ceasefire which came into effect.
With inputs from the agency
Subscribe us on