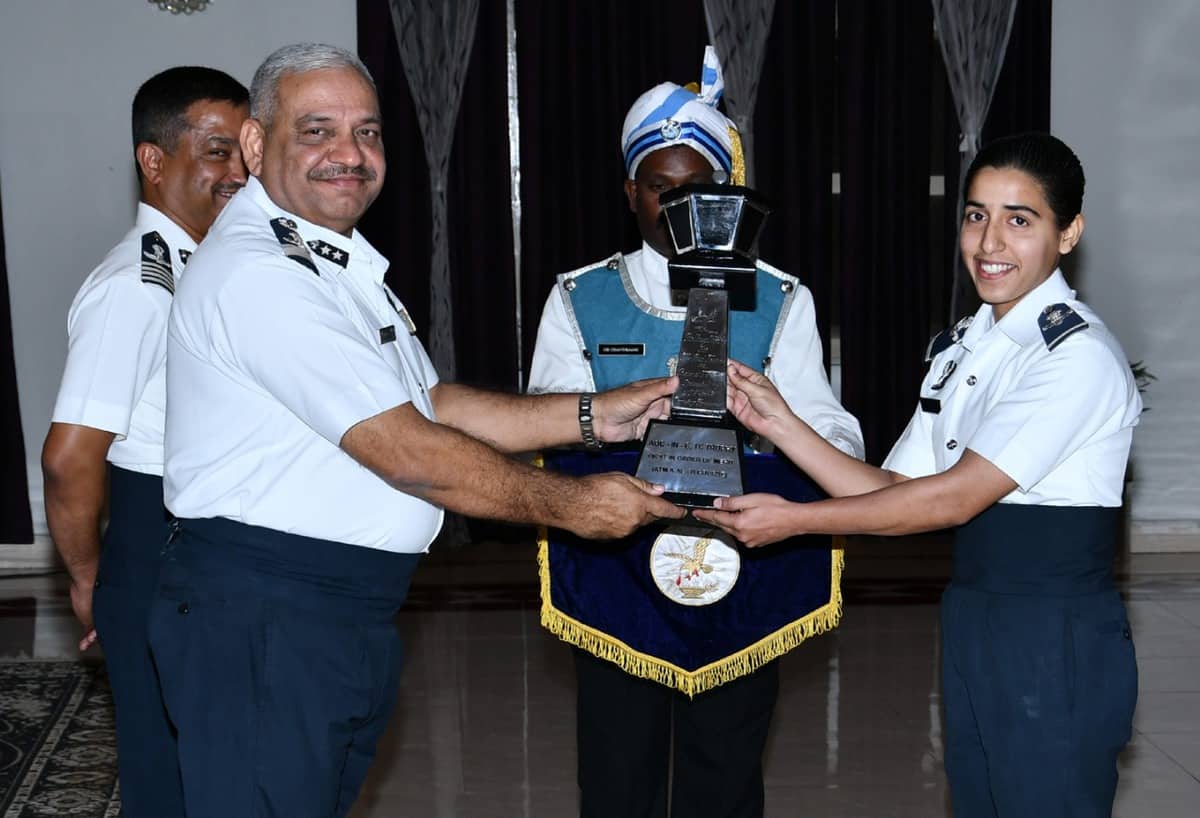 Hyderabad: Air Traffic Control Officers' Training Establishment (ATCOTE) at Air Force Academy is facility for training Military ATC officers. The establishment conducted Combined Graduation Ceremony, to mark the successful completion of 102nd Air Traffic Management & Air Laws (Basic) and 134th Air Traffic Surveillance Service Courses. Air Vice Marshal DK Awasthi, Deputy Commandant, Air Force Academy, was the Reviewing Officer.
Air Traffic Controllers or ATC officers play a crucial role in ensuring safe and expeditious flow of air traffic. It is a highly specialised field where decisions are to be taken and instructions passed in an ever changing three dimensional domain. Military ATC officers need to be proficient with civil regulations and also cater for high speeds and relatively lower fuel reserve margins of military aviation in a variety of terrains.
ATCOTE is a leading training establishment that trains officers from the Indian Army, Indian Navy, Indian Air Force, Indian Coast Guard, Hindustan Aeronautics Limited and officers from Friendly Foreign Countries in all facets of Air Traffic Management.
The Air Traffic Management & Air Laws (Basic) Course trains young commissioned officers in becoming qualified Air Traffic Controllers. The six month long rigorous instructional programme is aimed at imparting ab-initio training on Surface Movement Control, Aerodrome Control and Approach Control functions.
On the other hand Air Traffic Surveillance Services (ATSS) Course is a mid-level course that trains qualified Air Traffic Controllers in radar procedures and radar control.
Subscribe us on