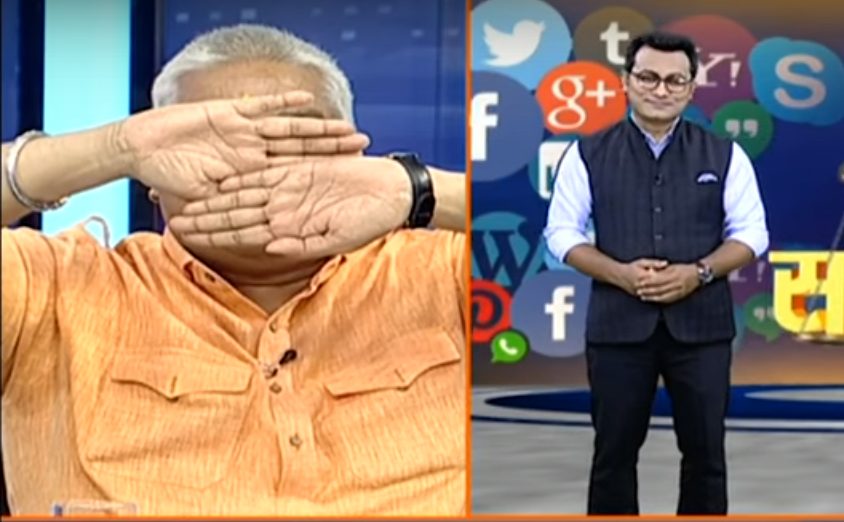 A couple of days after a man asking Zomato to change his delivery valet because he was "non-Hindu", the founder of a right-wing religious group called 'Hum Hindu' has gone on to literally shut his eyes to avoid seeing a Muslim anchor on Live TV.
Gautam who was invited on television news channel News24, to discuss the Zomato incident, closed his eyes when he saw the anchor, Saud Mohammed Khalid. The right-wing group member literally put his hands over his eyes to refrain from seeing the Muslim anchor.
The video soon went viral on social media. Ajay Gautam was trolled for his behavior with people saying a man with such mean thinking should not have been called on the show. Some wondered why he was not thrown out of the studio.
The editor-in-chief of News24, Anurradha Prasad also expressed shock over the incident, She tweeted: "we at the newsroom of @news24tvchannel are in shock at the inappropriate & condemnable behaviour of Mr. Ajay Gautam. Ethics of journalism do not allow to give a platform to such devisive voices & gestures. @news24tvchannel has decided not to invite Mr. Ajay Gautam to its studio. "
Subscribe us on