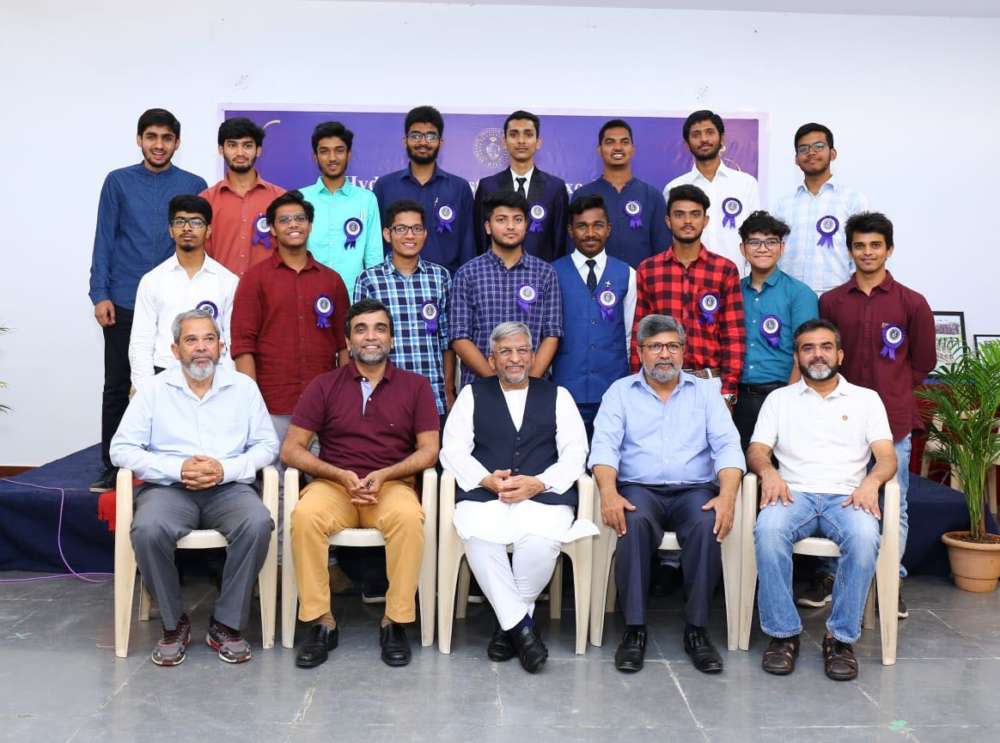 Hyderabad:
54 students who secured seats in top institutes of nation graces the alumni meet & meets the teachers – deans – friends.
Students thank teachers on their exceptional care & guidance provided to them during their studies at HIE.
HIE (Hyderabad Institute of Excellence) is one of the first school in south India to successfully implement the inclusive model system (50% students admitted in the school are from the economically weak background are trained- educated & provided boarding-hostel facility free of cost).
Hyderabad Institute of Excellence organized the Alumni meet on 7th October 2019 at the Hyderabad Office in Begumpet. This Meet was graced by the trustees & 54 Past Student of HIE. The alumni meet is conducted every year in order to reconnect with the Alumni and celebrate their success and various achievements.
The students of Hyderabad Institute of Excellence have proudly secured seats in IIT, NIT, IIIT, University Campus, VIT, MBBS, Arch & Planning – Delhi, & Top Engineering colleges across India, CA/Foundation and AME(Aircraft Maintenance Engg), Etc
Hyderabad Institute of Excellence under GHIASUDDIN BABUKHAN CHARITABLE TRUST has been providing scholarships for the poor and underprivileged students from Telangana and AP state by admitting them in 2 years Intermediate in Hyderabad Institute of Excellence, Vikharabad since its inception in the academic year 2013-14 continuously for the past 5 years.
This support is also continued after the students graduate from IPE and extended throughout their 4 to 5 years program in their Engg and Medicine for the deserving students.
In his address, the Director Mr. Javed Hood motivated the students to achieve greater heights in their life. During the interaction, the alumni shared their experiences as well as interesting moments of campus life.  The meet concluded with delicious lunch and a souvenir as a token of remembrance was given to the Alumni by the Trust.
More than 54 alumni participated in the meet
The alumni thanked the management for their immense support, be it emotionally, academically or financially.
Among guests, Mr. Abdul Aleem Khan Chairman Feed, Mr. Khaleel Ahmed Trustee Feed, Mr. Ziauddin Nayyar Trustee Feed, and others were present too.
Subscribe us on