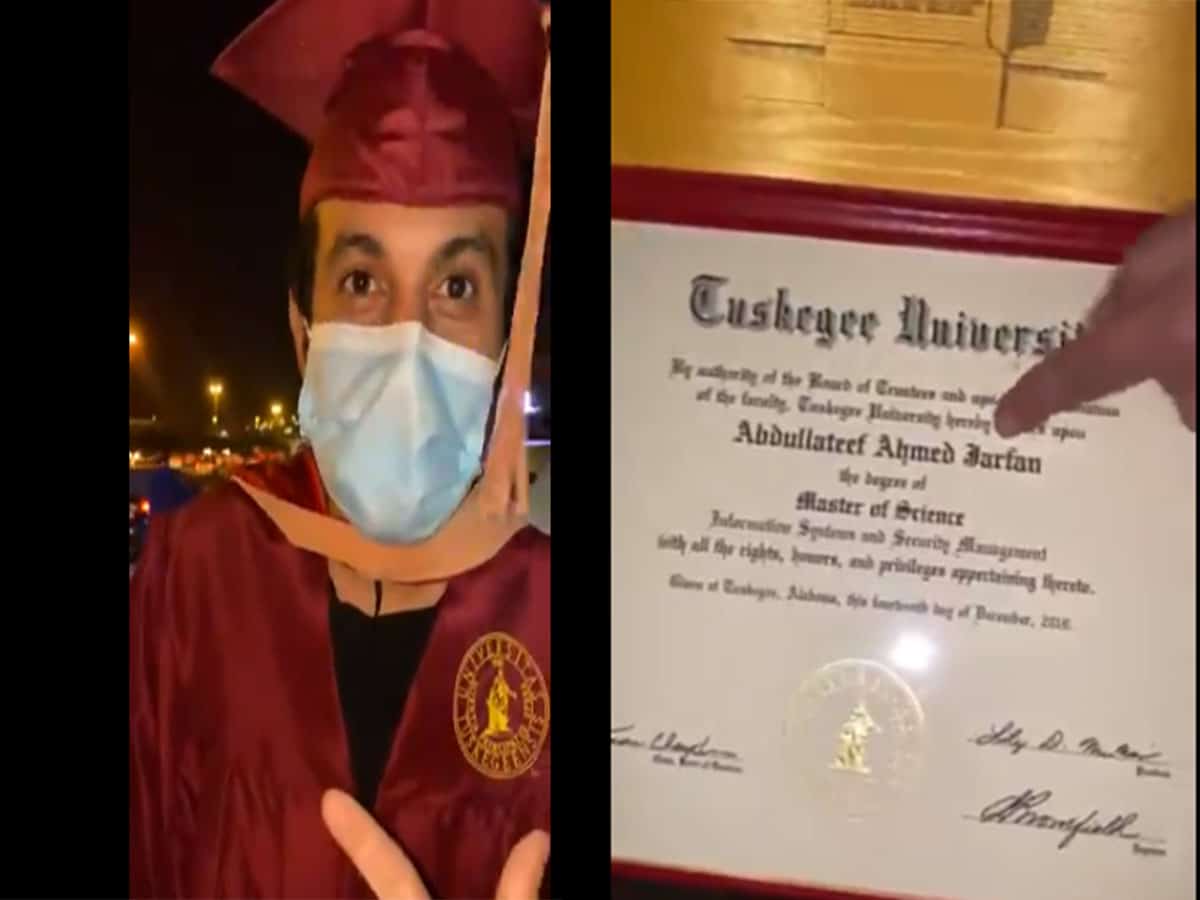 Riyadh: A video of a Saudi graduate, still clad in his graduation gown, selling tea on a road went viral on social media. The man, identified as Abdul Latif Jaran, sells tea on the highway connecting Abha and Khamis provinces.
Latif Jaran caught the attention of the passers-by on the highway as he prepares and sells tea in his graduation gown itself. He said that it was his way of protesting against unemployment.
Latif Jaran has completed his master's degree in Information Systems from the United States.
As soon as the clip went viral on Twitter and other platforms, Saudi Arabia's Ministry of Human Resources and Social Development invited the young man to communicate with them.
On the other hand, Riyadh Bank expressed its willingness to employ him on the condition that he attends an interview with them.
The unemployment rate in Saudi Arabia reached 11.8 in the first quarter of 2020, amid an unprecedented economic crisis in the region, due to low oil prices and the repercussions of the Corona pandemic.
Subscribe us on