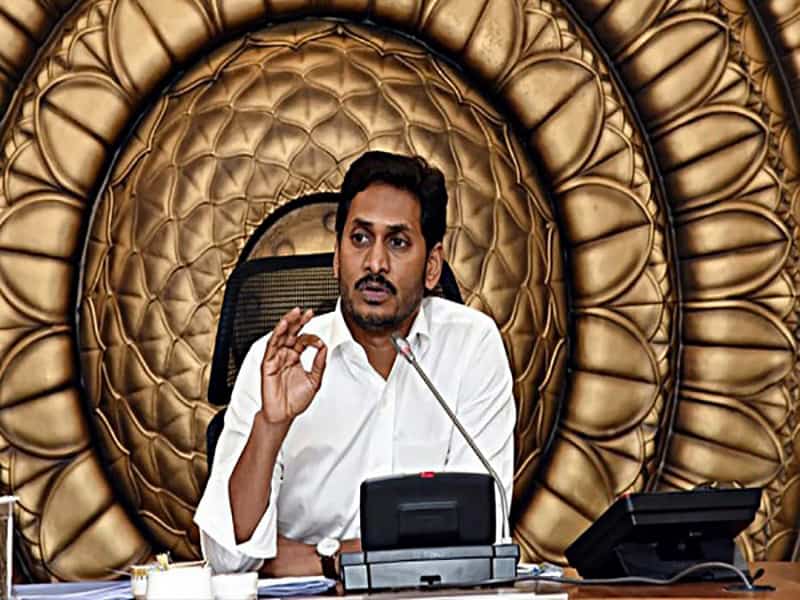 Amaravati: The Andhra Pradesh cabinet on Wednesday approved implementation of three major welfare schemes at a total cost of Rs 6,801 crore.
The cabinet meeting president over by Chief Minister Y.S. Jagan Mohan Reddy gave its nod for Jagananna Vidya Deevena, Jagananna Vasathi Deevena and YSR Kapu Nestham schemes.
Jagananna Vidya Deevena or full fee reimbursement scheme will be implemented with an allocation of Rs. 3,400 crore. Under this scheme, the fee of students belonging to Scheduled Castes, Scheduled Tribes, backward classes, minorities, Kapus, economically backward classes and differently-abled categories will be reimbursed.
Information and Public Relations Minister Perni Nani told reporters after the cabinet meeting that the YSR Congress Party (YSRCP) government has increased the allocation for fee reimbursement scheme by Rs 1,800 crore compared to the annual allocation made by the previous government.
The fee reimbursement will be applicable to all those who have an annual income of less than Rs 2.5 lakh.
It will be applicable to sanitation workers' families irrespective of their income, and those who are professionally dependent on taxi, auto, and tractor. The income taxpayers will not be eligible.
The cabinet also approved allocation of Rs 2,300 crore every year for Jagananna Vasathi Deevana. Under this, ITI students will receive Rs 10,000, polytechnic students Rs 15,000, and degree students Rs 20,000 every year as their mess charges. The amount would be paid in two installments, one in December and the other in July, and will be credited to the bank account of student's mother.
The minister said the allocation for this scheme was enhanced by Rs 1,500 crore compared to the allocation by the previous government.
The cabinet approved implementation of YSR Kapu Nestam scheme with an allocation of Rs 1,101 crore. The women in 45-60-year age group and belonging to Kapu, Balija, Telaga, Vontari and sub-communities will receive Rs 15,000 every year. Each beneficiary will get Rs 75,000 in five years to help them improve their living conditions.
The cabinet also approved land allocation for for Kadapa Steel Plant, the foundation stone for which will be laid on December 26. The plant will come up between Sunnapuralla pally and Pedha Nandaluru villages in Jammalamadugu amandal' (block) of Kadapa district.
Benefitting 2,652 contract based Asha workers working under ITDA in tribal areas, the cabinet approved Rs 14.46 crore to increase their pay from Rs 400 to Rs 4,000.
The cabinet approved setting up a committee of officers to advise the Group of Ministers on regularising outsourcing employees which will give its report by June 30, 2020.
Subscribe us on