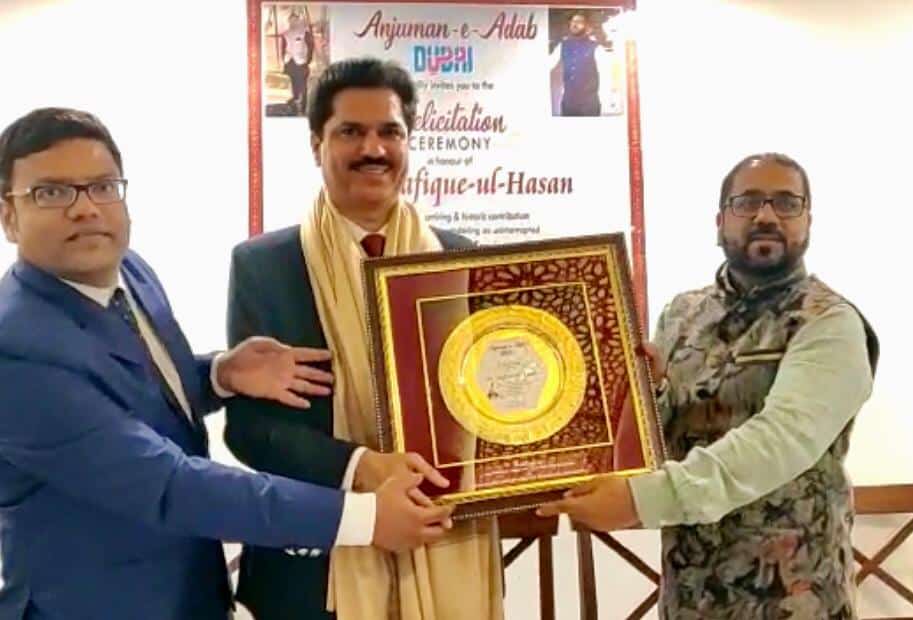 Dubai: Acknowledging his remarkable services in the field of social media, Anjuman-e-Adab, Dubai hosted a function in honour of Mr Shafique ul Hassan who is on a visit to Dubai these days. A large number of people belonging to various fields attended the function.
Mr Shafique ul Hassan was presented a memento and was felicitated on the occasion. His wife Hina Shafique and both his children were also present.
Speaking on the occasion, Shafique ul Hassan said Junaid's lynching incident on train on June 24 2017 was a turning point in his life. He saw that rumours and fake news were being spread like a wild fire. So he decided to take up the task of providing correct and authentic news to the public.
With the help of mobile and newspapers he began accomplishing his task. Every morning he collects clippings of sensitive news items and shares them to a large number of people with the purpose of providing authentic information to them.
Subscribe us on