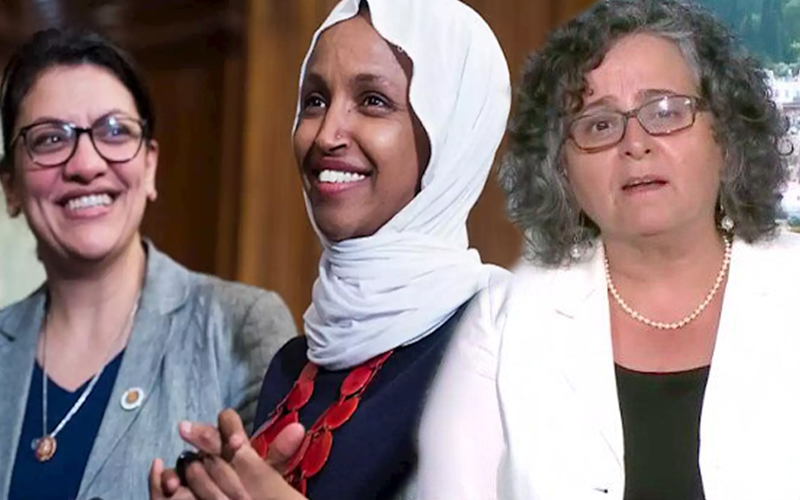 JERUSALEM: An official solidarity letters from Arab Israeli Knesset member Aida Touma-Sliman were sent to Democratic Congresswomen Ilhan Omar and Rashida Tlaib "to express my appreciation for your tireless work on behalf of the Palestinian people" and "in light of President Trump's recent attacks."
Similarity between Trump & Netanyahu
Touma-Sliman wrote: "In these dark times all people of conscience must stand together and fight against such vile racist and sexist attacks. When I read of President Trump's vicious attacks, I was struck by the similarity between his racist incitement and that practiced by his close ally PM Benjamin Netanyahu."
"These two leaders represent a widening international far-right movement which is a danger to us all — as women, as members of minorities, and as upholders of democracy," she wrote in the letters, which were first published by the Haaretz daily.
She added that she is committed to doing "whatever is in our power" to enable the congresswomen's planned visit to Israel and the West Bank, which PM Netanyahu is considering blocking and asked to meet to with them together if they visit with "people who are fighting for peace and freedom from within Israel – Palestinians and Jews alike."
– 'Those words are racism' –
Donald Trump's four-day attack — including taunts like "if you hate our Country, or if you are not happy here, you can leave!" — and the Democratic response have laid bare deep rifts in Washington.
Democratic leaders united in denouncing Trump's remarks and rallied around the lawmakers — Alexandria Ocasio-Cortez, Rashida Tlaib, Ilhan Omar and Ayanna Pressley.
All are American citizens and Ilhan Omar, who is of Somali origin, is the only one of the four born outside the US.
Subscribe us on