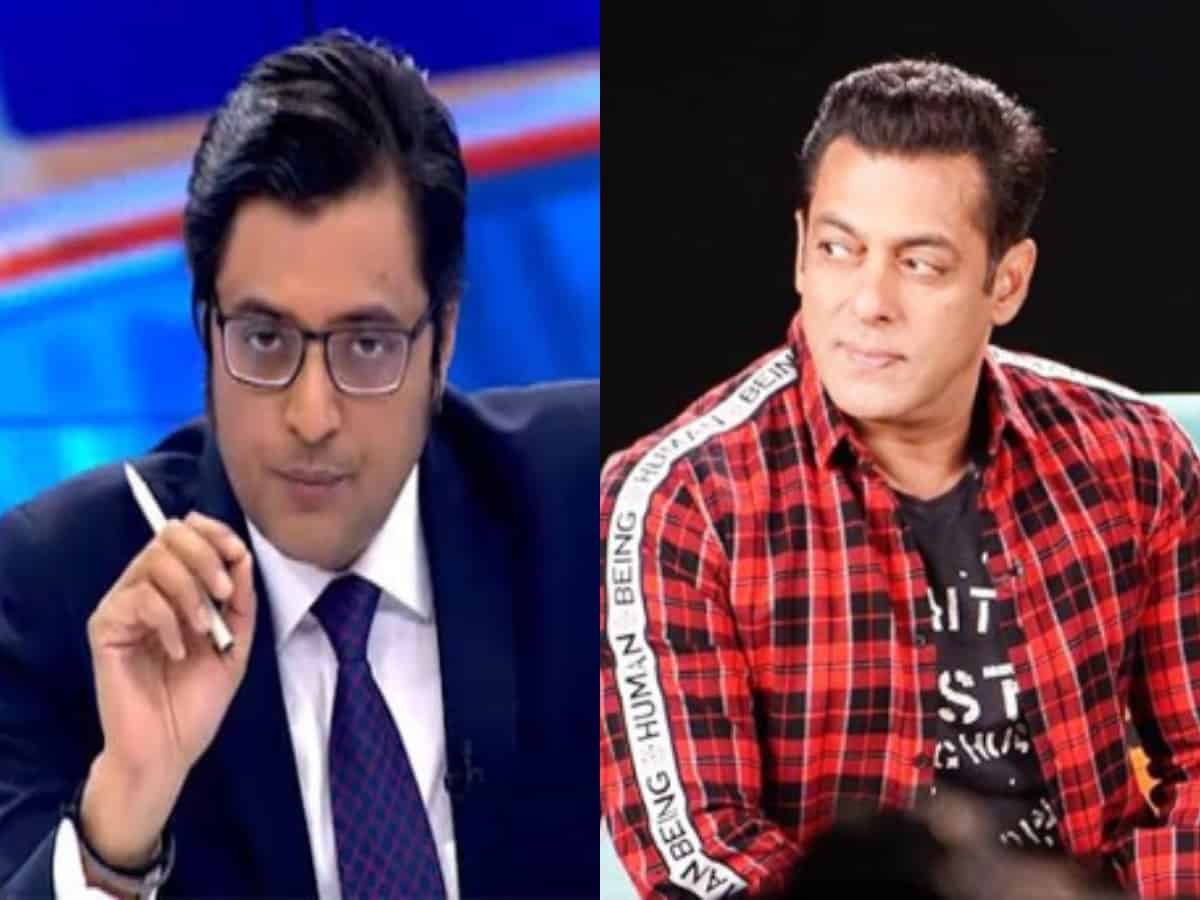 Mumbai: The most controversial TV news anchor, Arnab Goswami who is known for his rather vibrant debates on national television has been talking non-stop about the mystery around Sushant Singh Rajput's death and the unfolding drug links in the industry.
In his another boisterous debate on Republic Bharat, Arnab Goswami was seen yelling at Bollywood superstar Salman Khan in a rather heated and animated manner which left netizens in splits.
Arnab Goswami asked where is Salman hiding in the middle of all this and he looked extremely high strung which is why people found it rather hilarious.
Arnab Goswami drags Salman Khan
In a video of debate which is surfacing online, Arnab Goswami is saying, "Where is Salman Khan? In which country is he hiding? Why is he not speaking a word on the drug mafia in Bollywood?". Later, he asks, "There is not a single tweet on the matter of Disha Salian. Why are you silent on the murder of Sushant Singh Rajput? In which city are you living, Salman?"
"You are a person, who speaks against the pulse of the nation. You will read the dialogues of Bigg Boss when they are written for you by others," Arnab added.
As expected, Arnab Goswami began to face the wrath from netizens for his attack against Salman by dragging him to the Sushant Singh Rajput's death case. Few of them were quick to highlight his 'hypocritical' nature by reminding Goswami about his previous claims of being a 'big fan' of Salman Khan.
Some Twitterati dug out an old interview of Salman by Arnab Goswami when the latter worked for Times Now. In that interview, Goswami was seen expressing his awe for the Bollywood actor. In his intro, he had said, "Thanks for giving me time Salman, each time speaking to you is an absolute pleasure. I am a total fan."
Subscribe us on