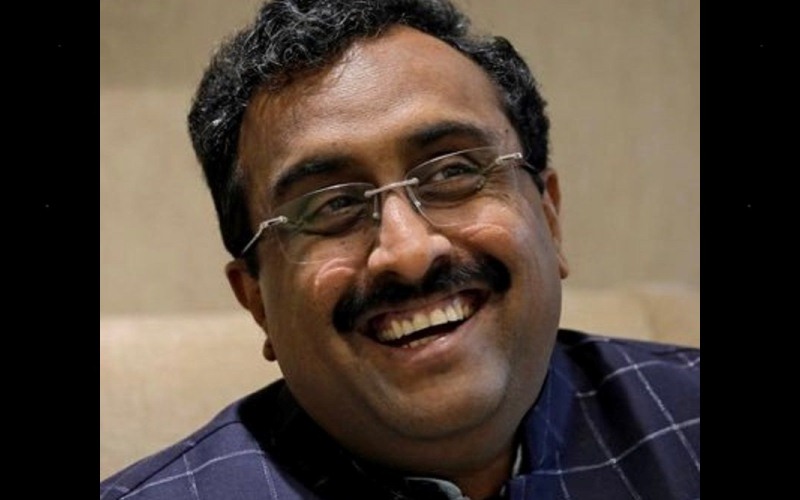 New Delhi: After government scrapped Article 370 of the Constitution which gives special status to Jammu and Kashmir, National General Secretary of the Bharatiya Janata Party, Mr. Ram Madhav shared an old photo of Prime Minister, Mr. Narendra Modi.
In the photo, a banner can be seen in the background. Part of it reads, "370 hatao aur atangwad mitao" (Remove 370, end terrorism).
Earlier, Mr. Madhav had tweeted, "What a glorious day. Finally d martyrdom of thousands starting with Dr Shyam Prasad Mukharjee for compete integration of J&K into Indian Union is being honoured and d seven decade old demand of d entire nation being realised in front of our eyes; in our life time.Ever imagined?".
Meanwhile, supporting government's decision to scrap Article 370, Mr. Arun Jaitley tweeted, "My complements to the Prime Minister Shri Narendra Modi ji and the Home Minister Shri Amit Shah for correcting a historical blunder".
He also wrote, "A historical wrong has been undone today. Article 35A came through the back door without following the procedure under Article 368 of the Constitution of India. It had to go".
It may be mentioned that today, Central Govt. removed the article that gives special status to Jammu and Kashmir.
The government has also proposed to split the State into UTs of J&K and Ladakh.
Subscribe us on