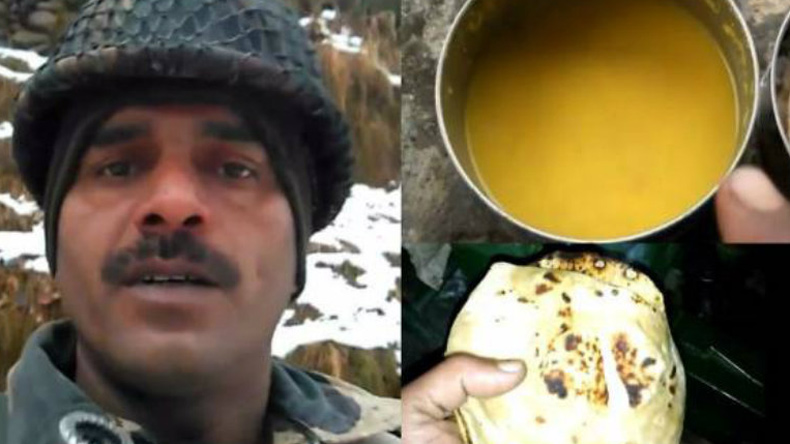 New Delhi: Nobody could have guessed that the battle for Varanasi would be such a farce. It was expected that Narendra Modi would probably win with a comfortable margin and that the Opposition would at best be able to put up just a token fight.
But nobody could have foreseen that Varanasi 2019 will turn out to be a test case for free and fair elections. That a humble soldier who lost his job in the BSF for daring to demand nourishing food for jawans posted on the country's borders would be punished a second time for seeking to stand for election against an outgoing Prime Minister.
On the surface, it seems straightforward enough – the Election Commission disqualifies Tej Bahadur Yadav, Samajwadi Party's new Varanasi candidate, because of a discrepancy in his nomination papers. Under the surface, there is a cauldron of controversy and intrigue. Dozens of questions arise along with scores of possibilities.
Perhaps the most obvious question is – what motivated the poll body to swoop down so swiftly at such supersonic speed, to reject Tej Bahadur Yadav's affidavit on technical grounds? Is it Democracy in action? Or is it yet another instance of Demon-cracy?
If instantaneous disqualification is the auto-switch when nomination forms are found to have been incorrectly filled up, then how is it that intriguing discrepancies in the nomination papers of certain well-known candidates pertaining to their marital status and educational qualifications, did not trigger similar prompt and automatic rejection?
Was Tej Bahadur Yadav's candidature rejected to avoid an electoral fight between a "nakli chowkidar and an alsi chowkidar", as Samajwadi chief Akhilesh Yadav is claiming? Will national security now become the number one issue in the Varanasi campaign but in a way that the BJP leadership never anticipated?
Now with Ajay Rai of the Congress the only credible Opposition candidate left in the fray, will Samajwadi and Bahujan Samaj transfer their votes to him? What will happen if the Supreme Court were to restore Tej Bahadur Yadav's candidature? It may be a remote possibility, but it cannot be ruled out entirely because basic issues of equal justice are involved in the case and it can be nobody's contention that the Election Commission can use its powers selectively.
Much will depend on the apex court's view of the matter. But the sequence of events so far is sordid. The Samajwadi Party sprung a surprise on April 29, by changing its candidate for the Varanasi seat and fielding Tej Bahadur Yadav in place of the previously named SP-BSP-RLD candidate, Shalini Yadav.
It was an adroit move aimed at exploiting the well-known story of a BSF jawan dismissed from service in 2017 because he had uploaded a video that went viral showing the poor quality of food served to jawans.
It would have been an obvious embarrassment for the BJP's star candidate, the Prime Minister himself, who has gone to extraordinary extents to project the image of hyper-patriotism.
Sensing the electoral mileage in fielding a soldier who had been hard done by for telling the truth, Opposition parties have been quick to respond to the scuttling of Tej Bahadur's candidature. The unanimous jibe is that the Prime Minister is afraid of contesting against a real chowkidar. An 'asli fauji' has been prevented from standing against a 'nakli' friend of the armed forces, is another quip on many lips.
According to Arvind Kejriwal of the Aam Admi Party: "There may be very few occasions in history when the jawans of a country are compelled to challenge their Prime Minister. But this is the first time in history that a PM has been so afraid of a jawan that instead of competing with him, he has got his nomination cancelled on technical grounds. Modiji, you are very weak and the country's jawan has already won".
Twisting the knife further, Samajwadi's Akhilesh Yadav said: "When BJP is asking for votes in the name of nationalism, they should have had the courage to face a genuine soldier. How can the people who dismissed him from his job because he complained about bad quality food, call themselves true patriots?"
He added: "The BJP leaders keep talking about terrorism during campaigning. By giving ticket to a 'fauji' in Varanasi, we have taken the wind out of the BJP's sails. This is a real fauji who has guarded the borders of the country. BJP people claim that the country is safe because of Modi. But we say the country is safe because of our jawans. Now it is clear that jawans are not safe from Modi".
Whatever happens in the Varanasi saga, the poll body has much to answer for. The alacrity with which it acted to annul Tej Bahadur Yadav's candidature has dented its credibility. The EC has claimed that the information relating to his dismissal from the Indian Army in two affidavits filed by him did not match. He was given virtually no time to submit his clarification and his nomination was cancelled even though he claims he had met the deadline. The details are too well known to bear repetition. Whether the Supreme Court entertains his prayer for a reversal of the EC's rejection remains to be seen but the main takeaway is that in the eyes of the world Narendra Modi's mask of fake nationalism has been ripped apart.
[source_with_link url="http://www.frontierweekly.com/views/may-19/4-5-19-Asli%20Fauji%20Dents%20Nakli%20Nationalists%20Mask.html"]Courtesy "Frontier"[/source_with_link]
Subscribe us on