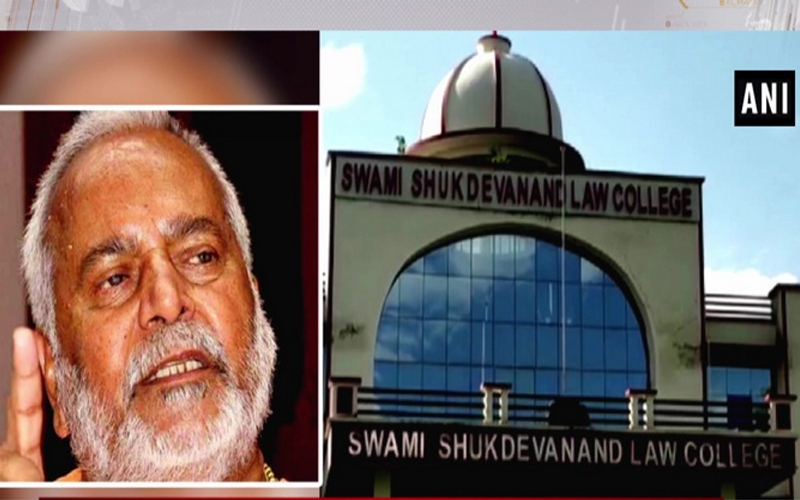 New Delhi: An ATM transaction helped police track down the girl student, who had gone missing from Uttar Pradesh's Shahjahanpur after accusing BJP leader and former Union Minister Swami Chinmayanand of "sexually harassing" students at a college he runs, from Rajasthan, police said on Friday.
Threat to Life:
Sources told IANS that the girl told Supreme Court, which had taken cognisance of her case at the urging of a group of lawyers, that she had left Shahjahanpur surreptitiously, apprehending threat to her life, and that her college friends had helped her escape.
It was when she was hiding at various places with the help of her friends that the police tracked her down in Rajasthan's Dausa.
Meanwhile, talking to IANS, Deputy Inspector General of Police, Bareilly Range, Rajesh Pandey said that more than 15 police teams had been set up to safely rescue the girl and state police chief O.P. Singh was monitoring the issue himself.
He said that after the sighting of the girl with youth at a hotel in Delhi's Dwarka area, police had intensified their efforts.
"At this time, we had an inkling that more than one youth was accompanying the girl. We thus expanded our mobile surveillance. Tracking the youth seen with the girl in Delhi and the numbers on which they had the most conversations helped us trace the girl."
Sources, meanwhile, said that police teams on Thursday had zeroed in on another youth who was in regular contact with the youth accompanying the girl. "This was the crucial breakthrough which led us to the girl," a source said.
A senior UP Police officer, speaking on the condition of anonymity, also revealed to IANS that when this other youth drew some cash out of an ATM in Rajasthan's Dausa, police were on his trail and followed him without him even getting an inkling and as he reached the guest house or hotel the girl and the boy were in, police arrived at the spot.
Subscribe us on