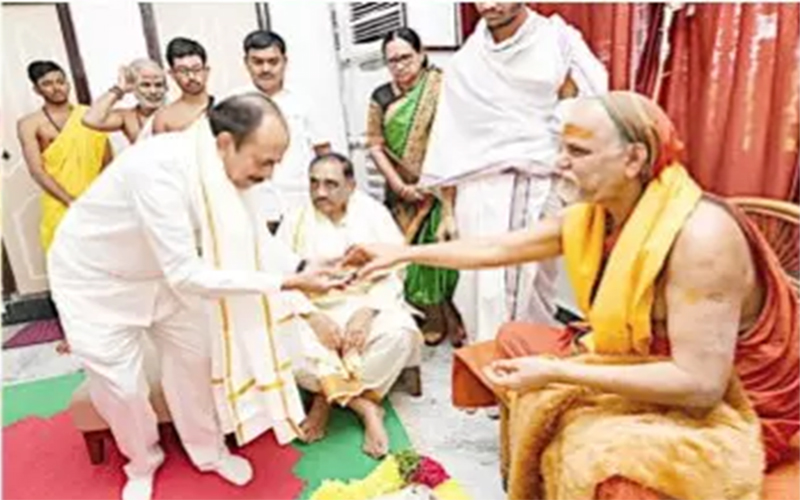 Hyderabad: A meeting of Muslim scholars was held at the head office of Muslim Shibban to consider the issue of a Muslim Minister who attended puja and accepted prasad from a pandit.
Muslim scholars expressed the feeling that any Muslim participating in the religious ceremonies of any other religion amounts of heresy. It becomes obligatory for any such persons to refrain from such acts in the future.
Mufti Abdul Mughni, Maulana Durwesh Mohiuddin, Mufti Mahboob Shareef Nizami, Maulana Hamid Husain Shuttari, Maulana Naseeruddin, Maulana Wajid Husain and other Islamic scholars attended the meeting. They said that it is binding on the part of the Muslims to protect the faith of unity of Allah (SWT).
The meeting was presided over by Mohammed Mushtaq Malik. He told that Mr. Mohammed Mahmood Ali talked to him on the telephone and said that he had attended the function as a Minister. Although he had taken prasad, he gave it to his security staff. The minister further said that he is a staunch Muslim and would never compromise on his faith. The meeting ended with the prayer offered by Maulana Naseeruddin.
[source_without_link]Siasat News[/source_without_link]
Subscribe us on