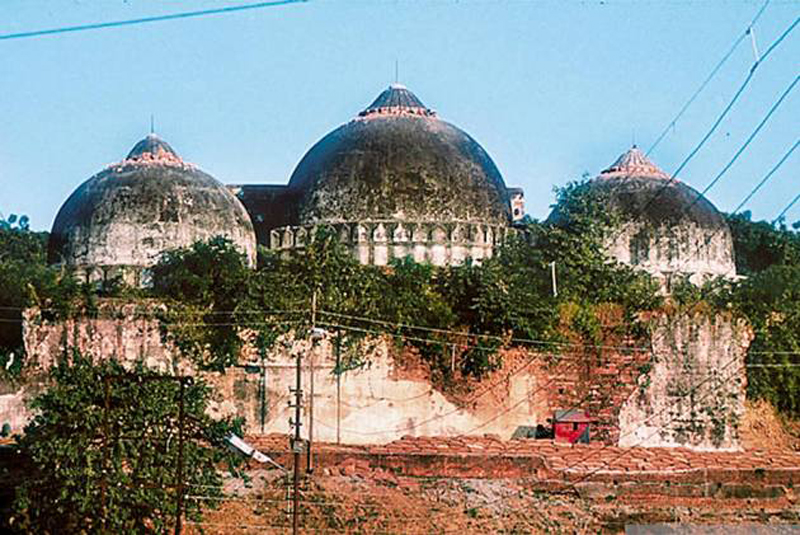 NEW DELHI: Ahead of the verdict on Ram Janmabhoomi-Babri Masjid title suit that is likely to be delivered by Supreme Court in coming few days,  Rashtriya Swayamsevak Sangh (RSS) had issued a word of caution to its cadre to refrain from celebration or mourning  by any community or group following the verdict.
No celebratory marches or processions
As a note of caution, the RSS has asked its cadre not to take out celebratory processions across India, that could incite the Muslim community and disturb the peace. The RSS is holding meetings at 'Nagar' and 'Khand' level across states to spread its word.
This decision was taken in the RSS coordination committee meeting that was attended by Sangh chief Mohan Bhagwat.
The Vishwa Hindu Parishad core group was also part of the meeting, as were the heads of RSS affiliates decided that neither RSS, nor RSS affiliates including the VHP will take out celebratory marches, if the Supreme Court gives a favourable verdict for them.
"There are inputs that some anti-social elements can don as Hindu activists and disturb the peace. We have asked the cadre to be vigilant of such elements and report them to police before anyone from other community does," stated a senior RSS functionary.
"All RSS members have to abide by the directions given and if anyone deviates he would be identified," said a senior functionary.
Elaborate security arrangements
Thousands of additional security forces were deployed and "digital volunteers" were roped in to sanitise social media of inflammatory posts.
"Thousands of (additional) security personnel from different agencies have been deployed in and around Ayodhya. Additional vehicles, CCTV cameras, body cameras and drones too have been brought in," Ayodhya police senior superintendent Ashish Tiwari told AFP Wednesday.
Alert police about untoward incident
The cadre has been asked to approach the local police if any violence or untoward incident happens to post the verdict.
The local BJP leaders have also been alerted to get in touch with their respective local police stations and raise an alert if anti-social elements try to disturb peace and harmony.
The Sangh has called for caution as they do not want the nation's reputation to be tarnished in the wake of any possible untoward incident.
The construction of ram temple at Ayodhya is one of the biggest promises that has been made by the BJP in its election manifesto over the past several decades.
A five-judge Constitution bench led by Chief Justice Ranjan Gogoi is expected to hand down its ruling on competing claims to the site's ownership before Chief Justice Ranjan Gogoi retires on November 17.
With agencies input
Subscribe us on