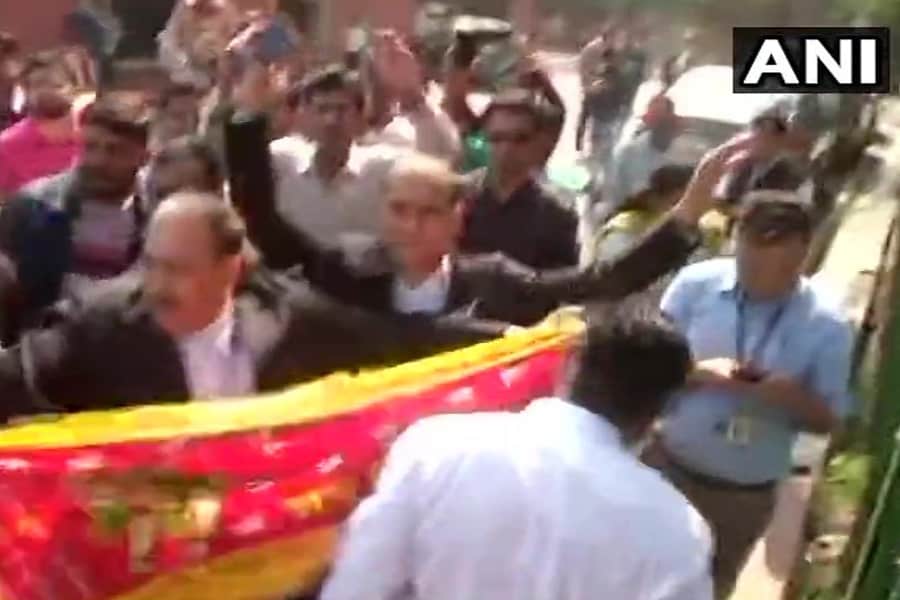 NEW DELHI: Jai Shree Ram slogans were raised by a goup of lawyers in the Supreme Court premises when the much-awaited final verdict in the Ram Janmabhoomi-Babri Masjid case was announced.
They also began a procession with a poster banner containing pictures of Ram on it. The incident could lead to tension but was stopped by other lawyers.
Earlier, the RSS and Jamiat-Ulema also appealed to all parties to remain calm and maintain peace and harmony.
In a historic judgement, the Supreme Court on Saturday has awarded the disputed site in Ayodhya for the construction of a temple while the Sunni Waqf Board, which was a party to the 7-decade-old title suit, should be given an alternate five-acre land at some other suitable place for construction of a mosque, a 5-member bench headed by Chief Justice Ranjan Gogoi, said in a unanimous judgement.
Subscribe us on