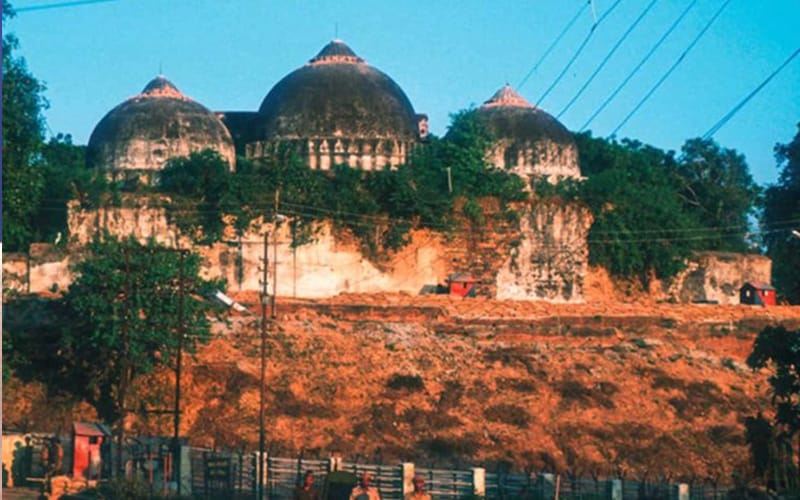 Lucknow: The much anticipated Ayodhya verdict by SC has allotted Muslims 5 acre land for building the mosque.
The Sunni Central Waqf Board today has told the decision on whether to accept the allotted land for building a mosque will be taken at its meeting likely on November 26.
While paving way for constructing the temple, the SC has directed Centre to allot a 5-acre plot to the Sunni Waqf Board for a mosque.
Reacting to the verdict, UP Sunni Central Waqf Board Chairman Zufar Farooqui said he was getting diverse views on whether to accept the land.
"Board's general body meeting is expected on November 26 in which it will be decided whether to take 5-acre land as directed by the Supreme Court or not," he said adding, "I am getting diverse views on taking the land but I personally feel negativity can be won only with positivity."
"Some persons are also advising that the land should be taken by Waqf board and an educational institution, with a mosque established in its premises," he said.
"We welcome the Supreme Court verdict in the case. The Board has no plans to challenge it," he added.
'Upset' over Verdict, Muslims in Ayodhya cancel Prophet Procession
The Muslims in Ayodhya canceled the processions taken out on Prophet Muhammad's birth anniversary Milad-un-Nabi.
"There are two reasons. The first one is to maintain peace (in the city). Secondly, (it was) to express our sorrow after the verdict," said Qadri, Faizabad's Qazi-e-Shahar.
'SC Ruling Unjust'
Meanwhile, Jamiat Ulama-i-Hind (JUH) general secretary Maulana Mahmood Madani said the Apex Court's ruling was "unjust" and in "utter disregard" of truth and evidence.
"This is clear discrimination against the particular community… It has shaken the faith of the minorities in the judiciary as they believe that they have been wronged," he said.
Subscribe us on