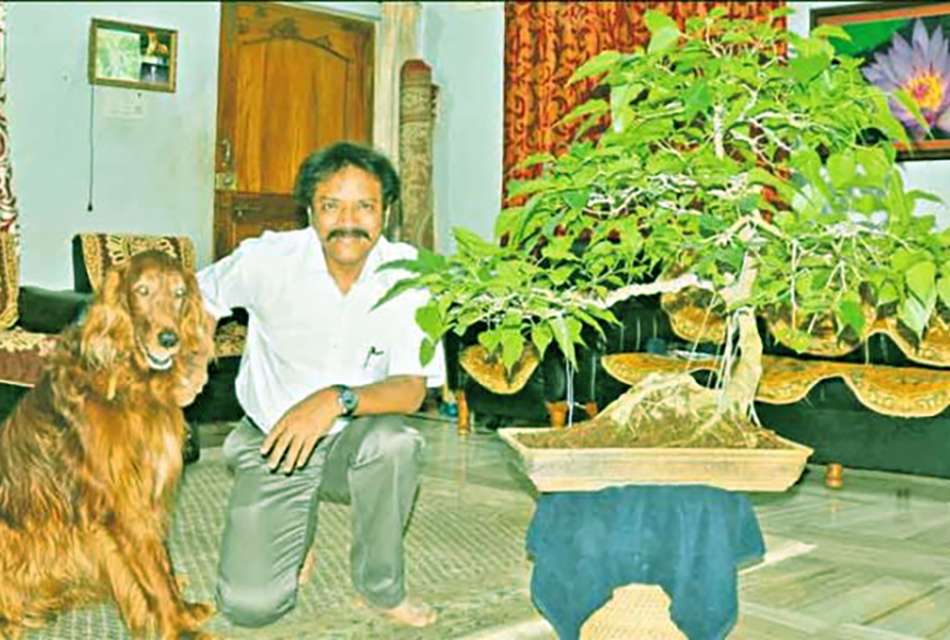 Hyderabad: Prof. Maj S Bakhtiar Choudary, the city-based well-known senior sports medicine doctor of the country, was awarded the International Wonder Book of Records and Genius Book of Records, for creating a unique world record of collecting rare and diverse species of plants, over the last 40 years.
Dr. Bakhtiar received the award from the  Vice-Chancellor of English and Foreign Language University (EFLU), Prof E Suresh Kumar at a glittering ceremony, today at Begumpet.
Also present on the occasion were Dr Natrajan, President, Indian Red cross society and Co-ordinator Genius book of World Records; Dr Laxmikamth Rathod, Principal, Nizam College; Prof Rajesh Kumar, Principal Physical Education College, Osmania University; Parody Guruswamy, Stand-up Comedian and Dr Bingi Narender Goud, Co-ordinator Wonder Book of World records, amongst others.
Dr. Bakhtiar's passion for flora and fauna made him to create space within his 150 sq yard plot, for an ecosystem of coexistence with the nature in the urban jungle. He shares his small residential plot with more than 100 varieties of 786 rare plants, aging between 4-40 years. Some of the rare species include Clove, Pepper, Coffee, Bay leaf, Orchid species, Staghorn fern, Tree fern, Bodhi and many Bonsai trees. The plant density in his yard enabled to reduce noise pollution by 10 dB, for his family from the adjacent main road. Water .
Siasat News
Subscribe us on