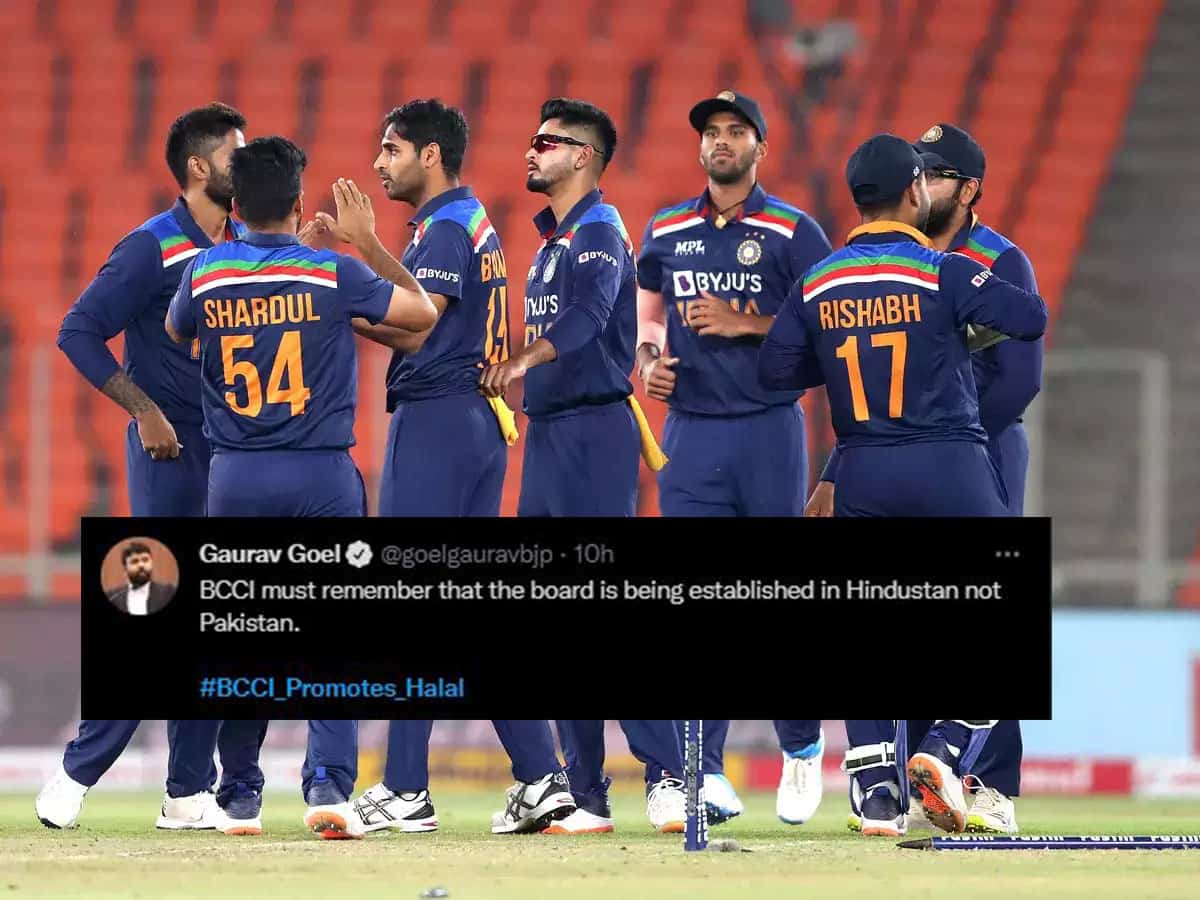 The Board of Control for Cricket in India (BCCI) on Monday found itself in the centre of a controversy after the Indian cricket team's new dietary plan for the first Test against New Zealand in Kanpur triggered a massive backlash from netizens.
The new dietary plan allows players to only eat "halal meat" and bans consumption of beef or pork. However, it is important to note that the dietary requirement was prescribed by the team's management and as such does not come from the BCCI.
It has to be noted that the BCCI secretary is Jay Shah, the son of union home minister Amit Shah who has in the past promoted vegetarianism.
The BCCI has reportedly clarified that this is to keep the players fit and healthy for upcoming International Cricket Council (ICC) events and important series. However, nothing was able to extinguish the flames of anger from the Indian right-wing who see this as a conspiracy to "Islamize India" and took to Twitter to vent their anger.
The backlash didn't only come from angry netizens, but the ruling Bharatiya Janata Party leaders too questioned the BCCI over the dietary plan. BJP spokesperson Gaurav Goel termed it an "illegal decision" and targeted the cricket board saying "BCCI must remember that the board is being established in Hindustan not Pakistan."

Here are some more reactions:
Some Netizens defended the BCCI's decision and explained how halal meat is better and healthier.
Benefits of Halal Meat:
Halal meat is the Islamic practice of slaughtering the animal in such a way that all the blood is drained out from the arteries, ejecting most toxins as the heart continues to pump for a few seconds after the slaughter. Scientists have claimed that halal slaughtered meat is healthier than "jhatka meat", in which the animal is killed instantly in one slash.
Subscribe us on