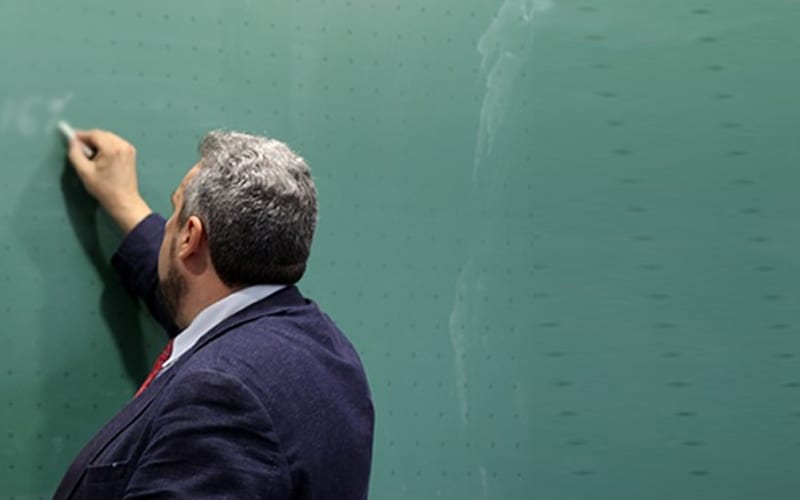 VARANASI: Feroz, whose appointment as assistant professor in the in Sanskrit department has triggered protests recently said that he never faced bias before.
Last week, students of Banaras Hindu University (BHU) protested over Feroz's appointment in the literature department of the faculty of Sanskrit Vidya Dharm Vigyan (SVDV) in the university.
Feroz, according to the Hindustan Times said there was no discrimination or dispute with him when he was learning Sanskrit but as soon as "I want to propagate it through teaching, I have suddenly become a Muslim."
Only Muslim to study
The 29-year-old teacher from Bagru was the only Muslim student in the Jaipur institute from where he completed his doctorate in 2018.
He got enrolled in Rashtriya Sanskrit Sansthan (Deemed University) in Jaipur for the Shastri (undergraduate) degree
Before being selected for the post of assistant professor in the faculty of Sanskrit at BHU, Firoze was guest faculty at RSKS Jaipur for at least three years.
Feroz honoured with an award
On the eve of Sanskrit Day, Feroz was honoured with 'Sanskrit Yuva Pratibha Samman' by Rajasthan chief minister Ashok Gehlot.
There were several other Sanskrit scholars in attendance at the ceremony but Feroz was the only Muslim.
How drawn towards Sanskrit
Feroze says that he tends towards Sanskrit at an early age. His father, Ramzan Khan used to sang bhajans and two elder brothers also got into music.
"I wanted to study Sanskrit, so in Class 2, I got into the village Sanskrit school. My younger brother, Waris, also went to the same school," Firoze said. "Sanskrit led to my intellectual growth and I was drawn towards learning it more."
Protest on 'non-Muslim' appointment
The protesters alleged that a 'non-Hindu' has been appointed and that the new appointment is against the soul and spirit of the institution, it should be cancelled immediately.
However, the BHU administration seems to be adamant on its decision and has made it clear that it had "unanimously" appointed the "most qualified candidates" " as per the University Grants Commission (UGC) rules and the BHU Act in a transparent manner based on the eligibility of the candidate".
Subscribe us on