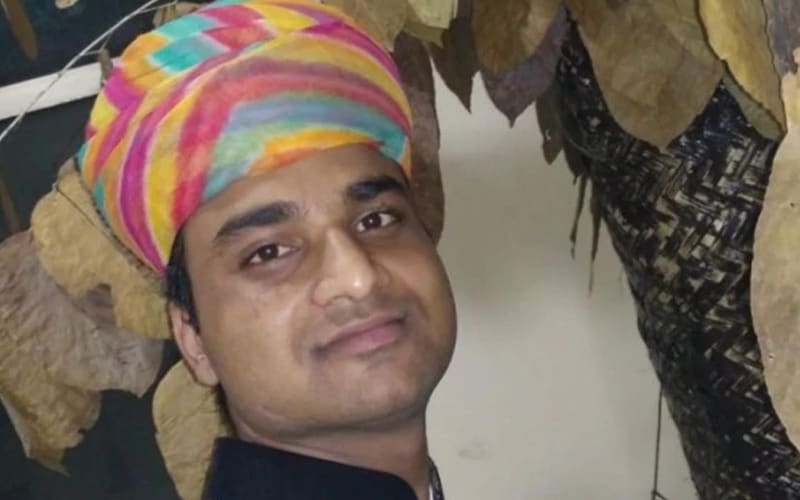 VARANASI: Feroz Khan, whose appointment as professor in the Sanskrit Department of the Banaras Hindu University (BHU) has triggered protests, is actually a 'Hindu by karam (act)'.
His father Ramzan Khan a.k.a Munna Master is a 'gau sevak' who runs a cow shelter in Bagru, about 35 kilometres from Jaipur in Rajasthan.
Family follows 'Sanatan Dharma'
The family follows the 'Sanatan Dharma' way of life and is a firm believer in astrology.
According to sources, Ramzan Khan changed his name to Munna Master on the advice of local astrologers. He is a graduate in Sanskrit and his love for Hinduism made his son study Sanskrit too.
According to the father, Feroz could have chosen to study Urdu but he opted for Sanskrit because he loves the language. The father said that he had got Feroz admitted to a private school and he later joined the Sanskrit school to pursue his study of the language.
Feroz Khan's sister is named Laxmi.
Khan felt 'insulted'
Prof. Khan said that he felt 'insulted' by the incident and added that he would have never applied for the job if the university had mentioned in the advertisement that they did not want a Muslim.
"The first time I was made aware that we are Muslim was when protests began in BHU against my son's appointment as professor there. We have lived our lives according to Hindu culture and love the Sanskrit language. We have studied Hindu scriptures. For my family, our love for Sanskrit is our love for the country," he told reporters in Jaipur.
Incidentally, Feroz Khan's family is a devotee of Lord Krishna and the father has written several 'bhajans' in praise of the Lord. He has also penned songs on the cow. His book 'Shri Shyam Surabhi Vandana' is popular in the area and Munna Master is frequently invited to sing at religious functions.
Students being misled
The students' protest against the appointment of Prof. Khan in the Sanskrit Vidya Dharma Vigyan in the Banaras Hindu University (BHU) entered its 14th day on Wednesday with the students refusing to give up on their demand.
"If the students in BHU are informed about Feroz Khan's background, they would not have protested, It is clear that the students are being misled," said a family friend.
Subscribe us on