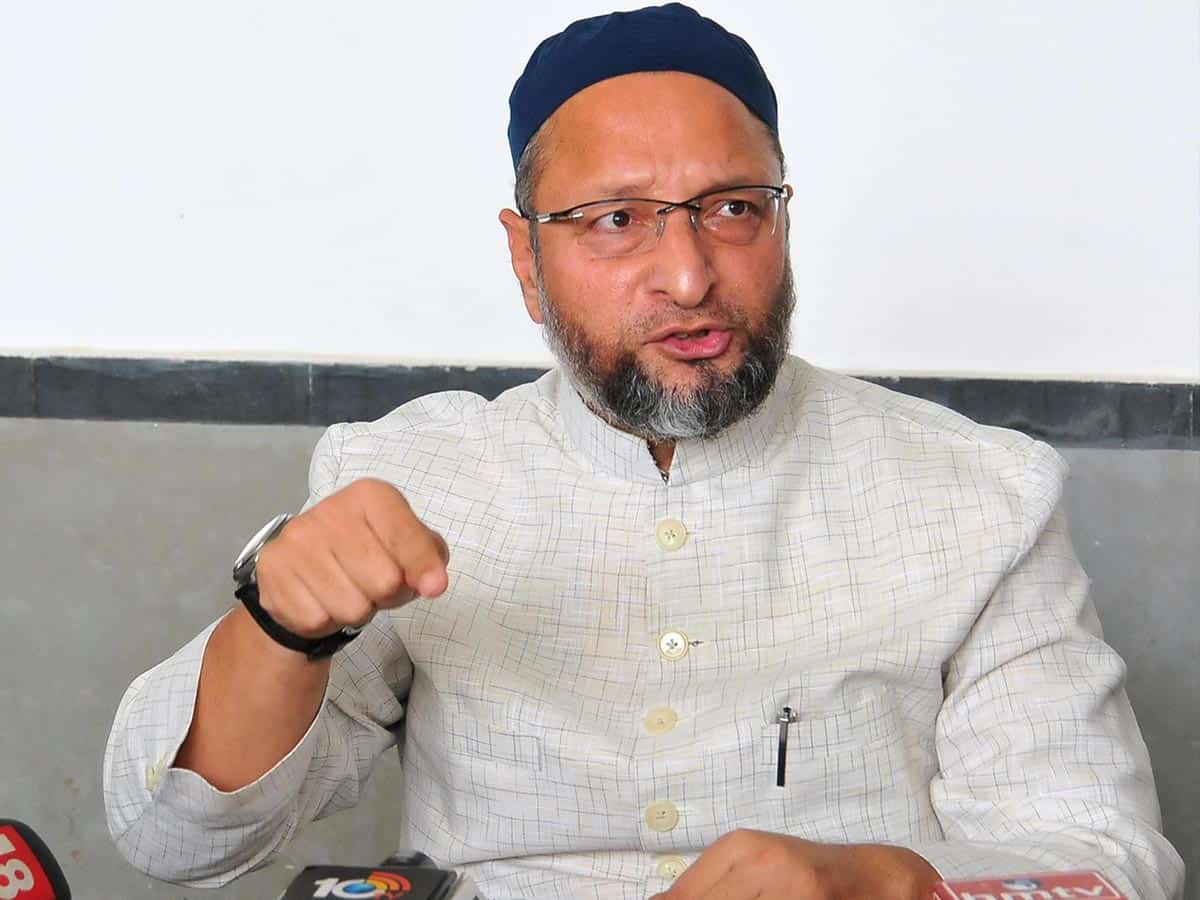 The All India Majilis-e-Ittehadul Muslimeen (AIMIM) has arrived in Bihar. Regardless of the result, the fact that the AIMIM, led by Hyderabad Lok Sabha member of Parliament Asaduddin Owaisi, has managed to spread its wings in at least five seats. The development also indicates that the party has made inroads in Bihar and can no longer be taken lightly, just like in Maharashtra. 
While the counting is still going on, the AIMIM (as of 6 pm) was leading in five assembly seats. It was also trailing in third place in the Kishaganj seat behind Congress and the Bharatiya Janata Party (BJP). The Kishanganj numbers have been a surprise this time, as the AIMIM had won the seat by securing over 70,000 votes in a bye-election in 2019.
The AIMIM this time contested in 28 seats in an alliance with Mayawati's Bahujan Samaj Party (BSP) and former Union Minister Upendra Kushwaha's Rashriya Lok Samata Party. According to the Election Commission of India's website, the AIMIM candidate for Bahadurganj seat had polled 42561 votes with a lead of over 13649 votes, as of 6 pm, over the Vikassheel Insaan Party (which is part of the JDU-BJP alliance).
Similarly, in the Amour seat, AIMIM candidate Akhtar-ul-Iman took a huge lead of over 31303 votes, by securing 55250 votes until 6 pm, leaving the ruling JDU's candidate Saba Zafar far behind. Likewise, with 56238 votes, AIMIM's candidate for the Kochadhaman seat raced ahead with a lead of 30712 votes over the JDU's candidate who secured only 25526 votes. 
In the Baisi assembly constituency, where the part was earlier trailing behind BJP, the AIMIM candidate was well ahead of his rival BJP candidate with a considerable lead of 6149 votes. The party was also leading from Jokihat seat as well with a lead of 7383 votes, leaving behind the Rashtriya Janata Dal candidate.
While the full results will be out only late at night, it is evident that the AIMIM is now here to stay in Bihar, especially in the Seemanchal region where it has managed to spread its wings. The party has clearly found resonance in Muslim voters, who at least in some seats have decided to go with Asaduddin's party, rather than traditional 'secular' parties like the Congress, JDU or the Rashtriya Janata Dal (RJD).
"We have to wait till late evening to know the full results, as due to COVID-19 there are more polling booths. Only Asad Sahab can tell us how many seats we expected to win," said a senior AIMIM leader, who did not want to be named.
Subscribe us on