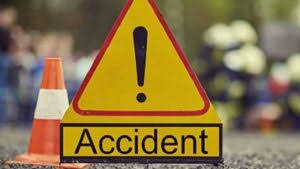 Hyderabad : A 22-year-old student died after an unidentified vehicle hit his bike and sped away in the wee hours at Balamrai junction on Tuesday. The deceased was identified as V Nitish, a resident of Bowenpally.
Police said Nitish was not wearing a helmet at the time of the accident. He was travelling on a motorcycle from Secunderabad to Bowenpally when a vehicle hit his bike at Balamrai junction.
Nitish fell on the road headfirst and suffered grievous injuries and died on the spot, Bowenpally inspector P Chandra Shekar said.
Police registered a hit-and-run case and were trying to identify the offender's vehicle from footage of CCTV cameras installed in the area.
Subscribe us on