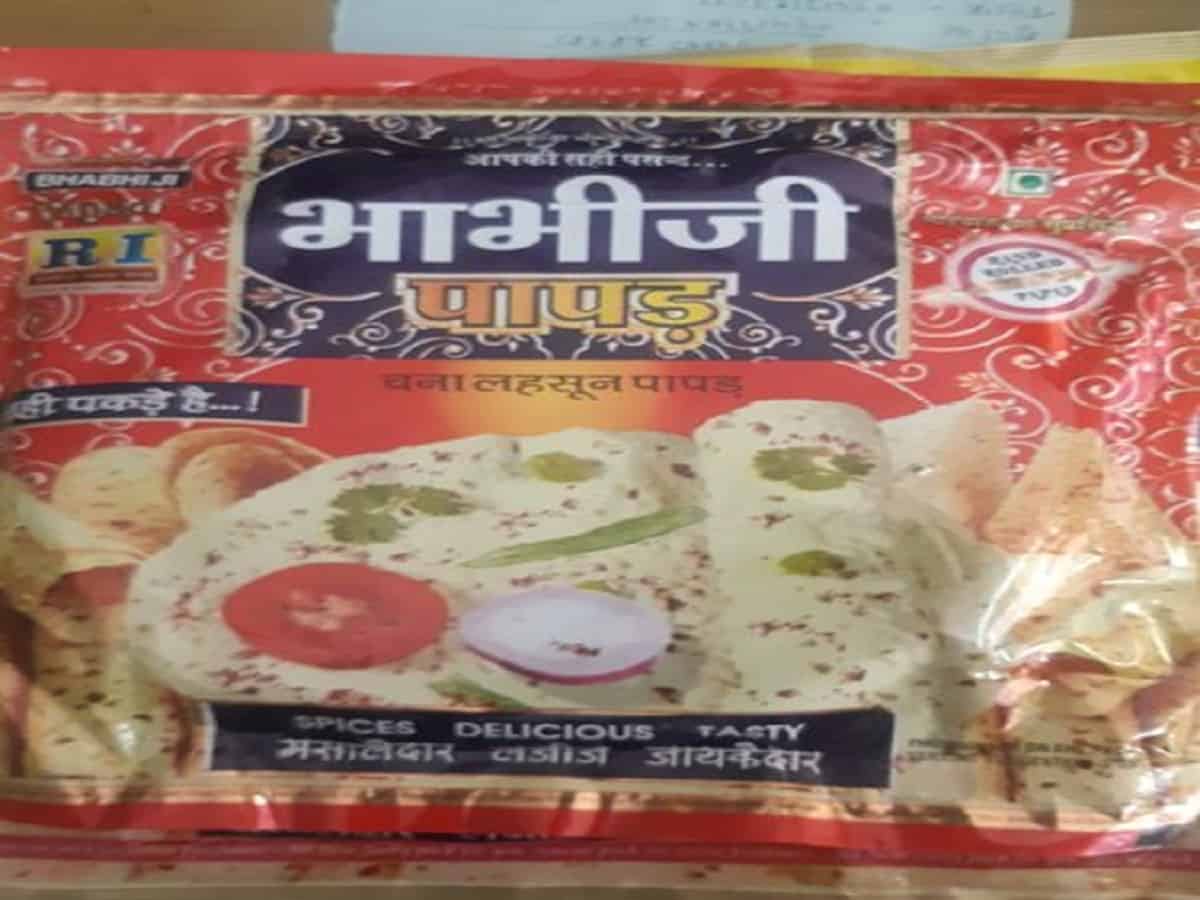 New Delhi: A BJP leader Arjun Ram Meghwal in a video has endorsed 'Bhabhi Ji Papad'. He claims that the 'Papad' has ingredients that will boost a person's immunity and help defeat the novel coronavirus.
The undated video of Minister of State for Parliamentary Affairs and Heavy industries has caused a storm on social media, with many criticising the unscientific claims.
Meghwal is also seen wishing the brand's owner Sunil Bhansali on the launch of the product, and saying that he hopes the venture will be "successful" under the Atmanirbhar Bharat initiative launched by the central government.
The brand of papad claims it is an immunity booster with healthy ingredients like turmeric, black pepper, black cumin, tulsi leaves, hing (asafoetida), moong dal, urad dal, salt, and other spices.
On Friday, Meghwal released a video on his Twitter handle speaking about papads and bhujiya from Rajasthan. The minister spoke about how they were very famous and he encouraged consumers to only support only local products, as part of the "vocal for local" initiative.
Meghwal tagged other ministers and BJP leaders in his tweet, asking them to talk about famous local products.
Here's how netizens reacted
Subscribe us on