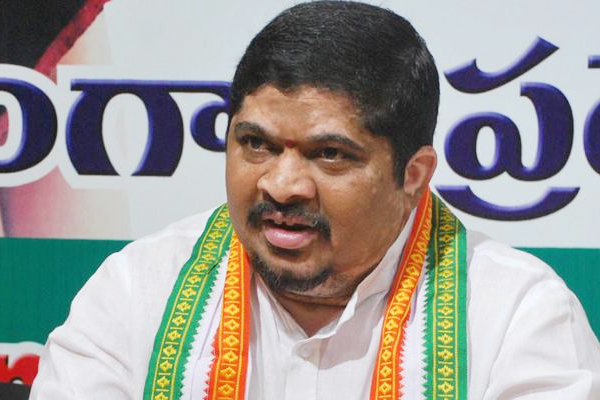 Hyderabad: TPCC working president Ponnam Prabhakar on Friday likened rival BJP leaders to new beggars. He demanded the BJP leaders as to why they failed to develop Telangana state during the last five years.
He advised the BJP leaders to win the hearts of the people of the state after conveying their achievements to the people. He mocked that the BJP leaders who did not get the deposits in 105 assembly segments, were advising the congress party leaders in the state. Commenting the BJP Leader Muralidhar Rao, he wondered as to why he did not contest the elections from Karimnagar if his party was so strong. 

He said that it was the decision of the people to defeat the ruling TRS party leaders like K. Kavitha and B Vinod Kumar in the state. He alleged that both CM KCR and the  BJP leaders were one and the same. He alleged that the state unit of BJP was working under the supervision of the CM KCR.  He made it clear that nobody would leave their party.
NSS
Subscribe us on