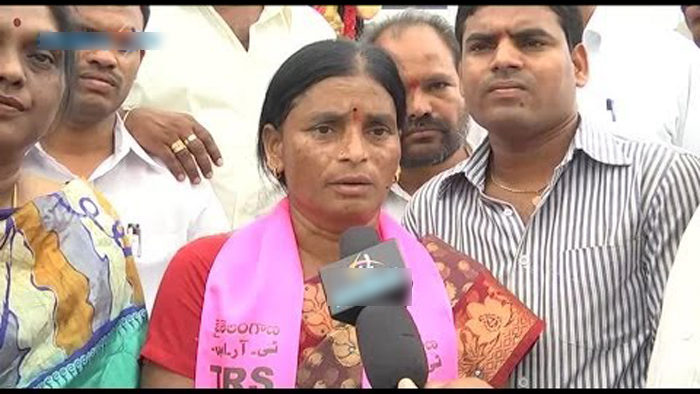 Hyderabad: Mother of the first martyr of separate Telangana state agitation Srikantha Chari and ruling TRS Party Leader K shankaramma is likely to contest from huzurnagar Assembly constituency as BJP candidate. She is likely to join the BJP to contest the elections.

She contested as the TRS party candidate in the 2014 assembly elections but lost at the hands of TPCC President N. Uttam Kumar Reddy. She was denied the party ticket in the 2018 assembly elections by the ruling party. The party high command had fielded NRI S. Saidi Reddy from the Huzurnagar seat in the last assembly elections. This has prompted her to keep a distance from the party activities. The chief minister of the state and the TRS party president has once again decided to field the same defeated candidate of the party, Saidi reddy, from the same seat.

Seeing an opportunity in the issue, the rival BJP leaders have reportedly urged sankaramma to join their party. However, sankaramma has asked the saffron party leadership to field her from the Huzurnagar Assembly constituency if she joined the BJP. According to BJP Leaders, Party leaders like j Venkateswarlu, Srikala reddy, former MP Ravindra Naik, Senior Advocate Rama Rao Mudra Agriculture society chairman Ramadasappa Naidu is also seeking the BJP ticket from the seat.
The saffron party is likely to declare the name of the candidate for the Huzurnagar by-elections on Tuesday the party sources informed.
Ratna Chotrani
Subscribe us on