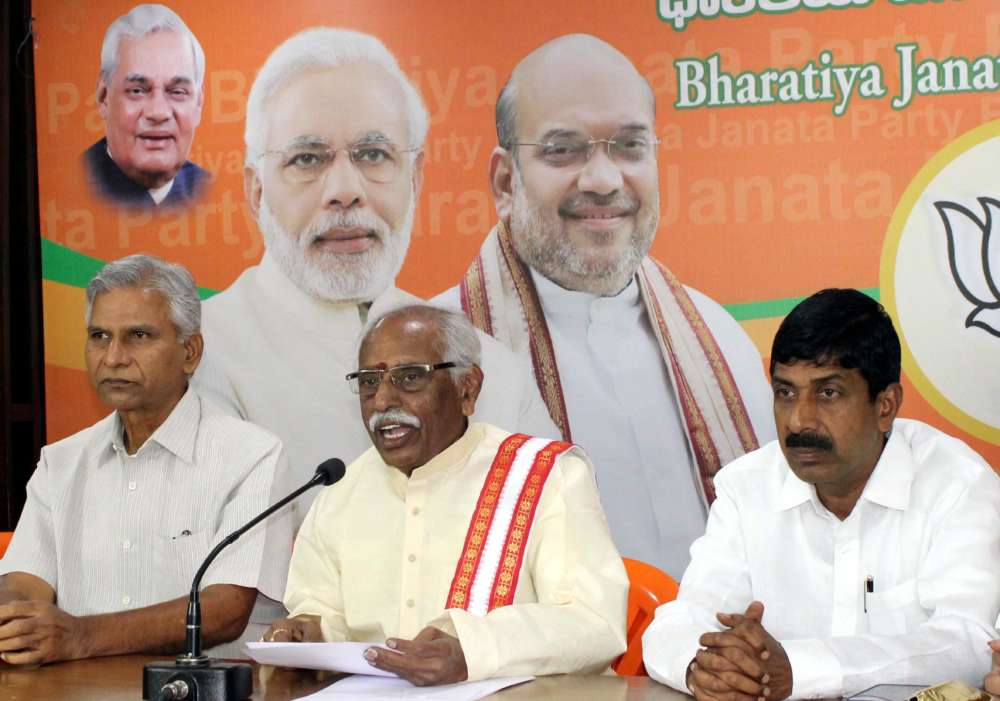 Hyderabad: A BJP delegation led by its former  Union Minister Bandaru Dattatreya met the Telangana Health Minister Etela Rajender and urged the Government not to shift the Government AyurvedIC Hospital near Charminar to Erragadda instead they appealed to the Government to strengthen the infrastructure at the hospital by providing more beds and increasing the medical staff.  
In a memorandum submitted to Health Minister Etela Rajender here on Thursday, BJP senior leader and former Union minister Bandaru Dattatraya said the Government Ayurveda Hospital near Charminar was established by the erstwhile Nizam of Hyderabad some 50 years ago along with the Unani Hospital to cater to the medical needs of poor people. But the present government was now planning to shift it to Erragadda where already an Ayurvedic Hospital was functioning for the past 15 years. He said that many patients who believe in Ayurveda visit this hospital


Dattatraya appealed to the State government to drop the proposal and instead strengthen the existing hospital staff and equipment. We have also requested the minister that the Central government is allotting funds to the state and Rs. 58 crores are lying with the Ayush department. The health department should start Ayurvedic hospitals in all the districts of Telangana." former Union Minister Bandaru Dattatreya told media persons. Dattatreya also said that the minister has positively responded to them
He also urged the Government to set up such hospitals at all district headquarters and in Secunderabad.
Dr. S. Prakash Reddy, former Union minister and spokesperson of State unit; Umamahender, BJP City general secretary; Dr. Kishan, Member-CCIM, and Dr. Srinivas Solanki,  BJP Media Co-convener were present.
Siasat News
Subscribe us on