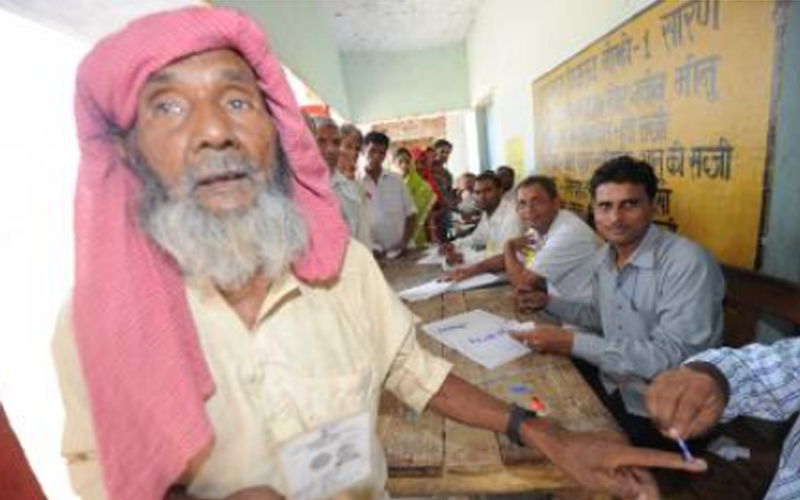 In order to flush out Bangladeshi infiltrators, the ruling Bharatiya Janata Party wants to implement the National Register of Citizenship (NRC) across the country including Bihar's Muslim-dominated backward Seemanchal region.
The party's Rajya Sabha MP and senior RSS leader Rakesh Sinha initiated the demand for NRC in the regions that have strong Muslim population.
Sinha, a vocal protagonist of the Hindutva politic demanded NRC implementation in Kishanganj, Katihar, Purnea and Araria districts.
Muslims in Bihar
Seemanchal has a population of about 1 crore comprising four districts — Purnea, Katihar, Kishanganj and Araria.
In Kishanganj alone, Muslims account for 67.70% of the population, 43% in Katihar, over 40% in Araria and 38% in Purnea.
However, as per 2011 census, Muslims only form 16.5% of Bihar's 105 million population.
Why Seemanchal?
Historically neglected but Seemanchal is yet socially and politically significant region.
For a long time, BJP and RSS have been trying to strike a chord and consolidate their position in Seemanchal but has so far failed to make much inroad in the region as the concentration of Muslim population is highest there.
An Example Of Political Apathy 
Though, the Seemanchal region is a fertile ground for political parties but fares poorly on welfare indices. 
Evan a remarkable enthusiasm in electoral participation does not make a difference to change their socioeconomic situation and the Muslim population live below the poverty line.
What The Ally Partner JD(U) Says?
Contrary to Sinha and few other BJP leaders, its ruling ally Janata Dal-United JD(U) including CM Nitish Kumar has taken official stand on the issue that have vocally rejected the idea of NRC in the state.
The BJP ally also opposes to the Triple Talaq Bill and also disagrees on the abrogation of Article 370.
JD(U)'s principal general secretary KC Tyagi strongly opposed the idea of NRC in Bihar.
Election strategic Prashant Kishor, a close aide of Nitish Kumar had also criticised saying that it is a 'botched up' process meant to leave lakhs of people as foreigners in their own country. He said, "Such is the price people pay when political posturing and rhetoric is misunderstood as solution for complex issues related to national security without paying attention to strategic and systemic challenges," reported NewsClick.
Subscribe us on