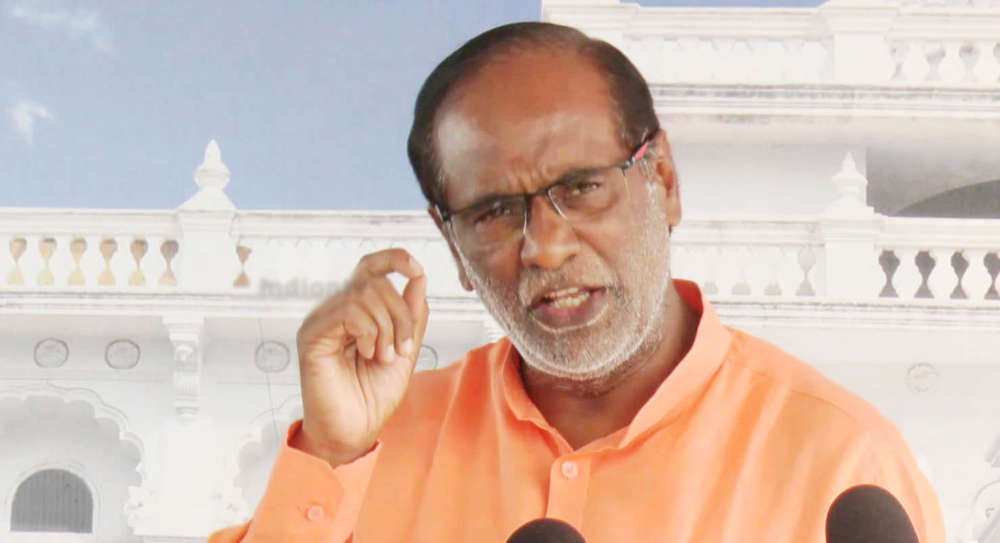 Hyderabad: BJP State chief D K. Laxman on Friday came down heavily on Chief Minister K Chandrashekhar Rao and alleged that the State was witnessing a monster's rule under the CM's leadership. He also claimed that the BJP alone had the capacity of teaching a befitting lesson to the ruling TRS party.

Speaking to media persons at State party office in the City, he alleged that the policies of the State government were "anti-people. He said the party would extend complete support to the ongoing TSRTC employees' strike. He alleged that it has become a common practice for the ruling party leaders to file false cases against their political rivals and force them to succumb to their pressure.

He said that the time has come for political parties and community-based organizations to launch a mass fight against the State government. Alleging that the CM was acting in an inhuman manner over the RTC strike, he added that the problems of the employees could have been solved had the CM had held discussions with them.
He alleged that the State government was planning to dilute the corporation.
Subscribe us on