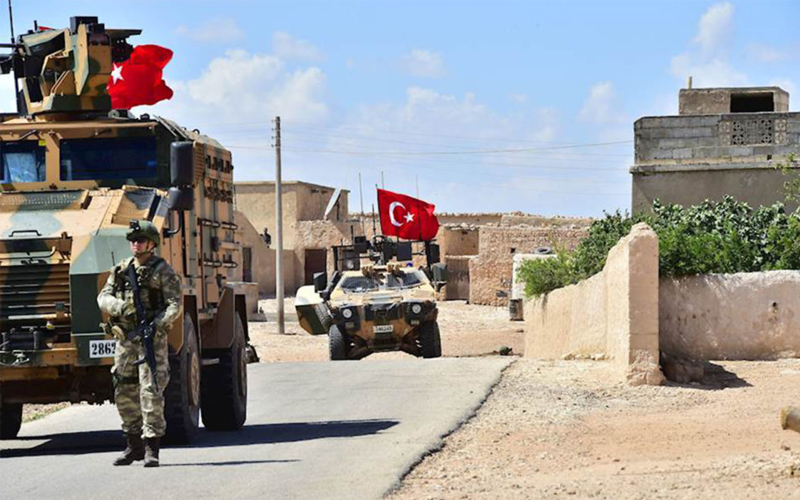 LONDON: Britain on Tuesday said it was "deeply concerned" by Turkey's plans to target Kurdish militants in northern Syria, telling Ankara it would not support the move.
The United States pulled back 50 to 100 "special operators" from Syria's northern frontier on Monday, where they had served as a buffer preventing a long-planned assault by the Turkish military against Kurdish forces.
Prime Minister Boris Johnson's spokesman said the troop withdrawal was a matter for Washington.
But he said London had been "consistently clear with Turkey that unilateral military action must be avoided as it would destabilise the region" and threaten efforts to defeat the so-called Islamic State jihadist group.
There is significant anger in Britain's House of Commons over the US troop decision, and Foreign Office Middle East minister Andrew Murrison was asked to explain London's response.
He told MPs that he did not know why US President Donald Trump said at the White House on Monday that Britain was "very thrilled" at the move.
"We have no idea where that came from," he said, adding it "certainly wasn't based" on a phone call between Foreign Secretary Dominic Raab and his US counterpart Mike Pompeo on Monday.
Source:
Agence France-Presse
Subscribe us on