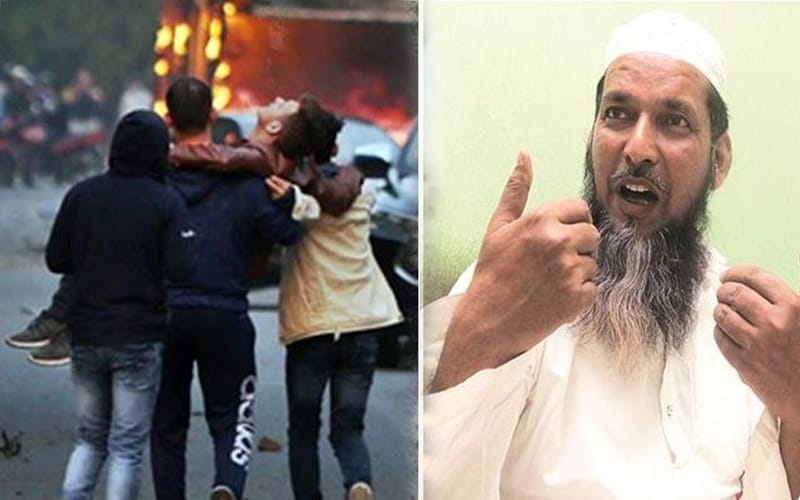 KOLKATA: Imam Imadadul Rashidi, who made headlines as a messenger of peace after his son was killed in West Bengal's Asansol riot on Monday appealed for peace over the ongoing protests against NRC and new Citizenship (Amendment) Act.
Rashidi, the Imam of Noorani Masjid speaking to The Indian Express over the phone from Asansol said, "Protests should not cause ordinary people discomfort, harm anyone, any community, caste or religion and damage government or private properties. What a section of people are doing is wrong and unacceptable. I appeal for peace and restraint."
Imam's 16-year-old son Mohammad Sibtullah Rashidi had been brutally lynched to death by a communal mob during Ram Navami in March 2018.
Govt should help not trouble
The peace-loving soul agreed that the twin projects of the CAA and NRC  are putting lakhs of people in trouble.
"Government should help people, not trouble them. In Assam, so much money had been spent and so many people detained. Then the (Central) government is saying they will scrap it and bring a nationwide NRC. Many people do not have proper papers. Where will they go? We have no problem with the new law granting citizenship to all others, but Muslims. But in the long run, it is putting a particular community in a very bad situation. Government should think over this," said Rashidi.
"People are scared. One should protest according to law. Everyone should exercise his or her democratic right to protest, but in a peaceful manner," Rashidi added.
Sibtullah, who appeared for his Class X board exams was allegedly kidnapped and beaten to death by Hindutva goons.
The Imam after burying his son urged the angry Muslims not to retaliate.
The Imam's "actions was praiseworthy" who despite losing his son in communal violence controlled his emotions and set an example by calming down an agitated Muslim mob from retaliating.
Subscribe us on