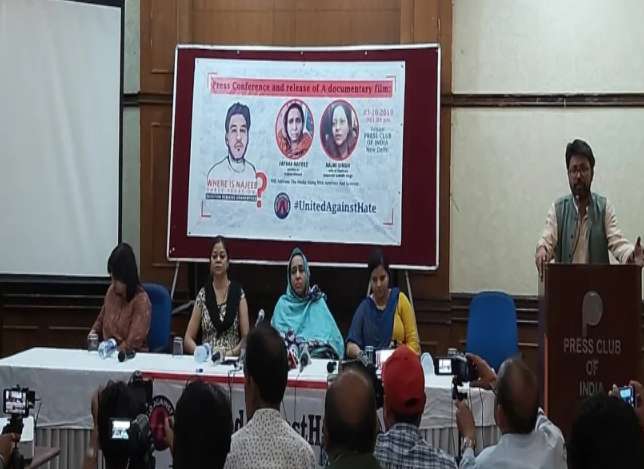 New Delhi: Fatima Nafees, the mother of missing Jawaharlal Nehru University (JNU) student Najeeb Ahmed, Rajni Singh wife of inspector Subodh Kumar Singh was killed during mob violence and Sunita mother of mob lynching victim Sahil addressed a joint press conference at Press Club of India, New Delhi.
They announced to launch a signature campaign entitled #justicefornajeeb, #justiceforsahil and #justiceforsubodh.
Later Nadeem Khan of United Against Hate told the journalists that they will begin the signature campaign from October 3 which will continue till October 15. The signatures will be sent to home minister Amit Shah demanding reinvestigation of Najeeb's case with transparency, cancellation of bail of accused in Subodh's killing and Sahil's lynching.
They warned that if their demands are not met by October 15, they will gherao the residence of Amit Shah.
Subscribe us on