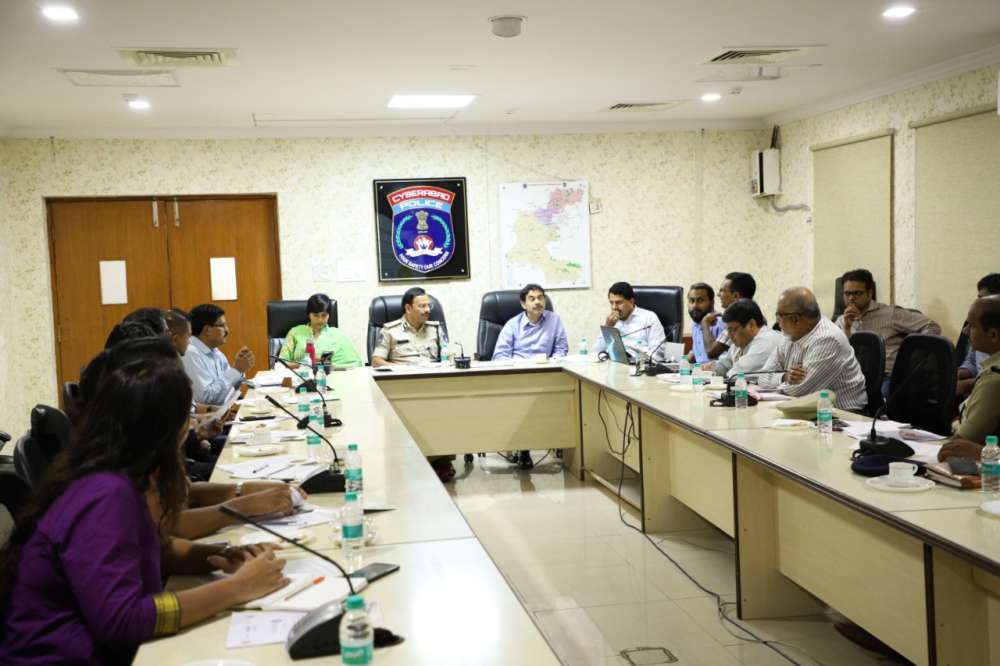 Cyberabad Traffic Police in association with Society for Cyberabad Security Council (SCSC) organised a meet
with IT professionals to discuss ways to promote public transport.
DCP Traffic, Vijay Kumar, told the gathering that there are two major factors that need to be tackled. The first is a radical increase in the number of vehicles, due to which the road infrastructure has taken a huge beating.
The second is the lack of adequate public transportation. He said cars and two wheelers occupy 60 per cent of the road. When 60 people can travel in public transport, only six people are able to commute in private vehicles, which results in traffic congestion.
To comprehend the traffic flow and design solutions for a smooth flow, SCSC has conducted an online survey through its
portal. All members who attended the meet were requested to ask their employees to complete the survey so as to get valuable information and data.

Regional manager of TSRTC, Yugandhar, presented the survey report regarding
transport use. Later, when the hall was open for suggestions, IT personnel suggested that a majority of buses do not arrive on time and when they do, they are overcrowded.
They also said that buses were required for short distance and first and last-mile con-
nectivity from Metro trains. L&T Metro manager Manoj Kumar responded by stating that given an opportunity,
L&T would like to work along with RTC by sharing the technology of tracking buses for last-mile connectivity.
Later, DCP Vijay Kumar suggested that L&T Metro and RTC should start working together to address these issues for the benefit of employees in the IT corridor.
General secretary Krishna Yeduala said a tie up between L&T and RTC would help people reach their destinations comfortably and saves a lot of time and energy.
Police Commissioner VC Sajjanar suggested starting of three routes immediately on
a trial basis and asked both the parties to review the progress weekly for a certain
period.
Jayesh Ranjan, IAS, Principal Secretary, IT, TS V C Sajjanar, IPS, Commissioner of Police, Cyberabad, VIjay KUmar, IPS, DCP, Traffic, Harichandana, IAS, ZC-West, GHMC, Vinod Kumar, ZM, TSIIC, NVS Reddy, IRS, MD, HMRL, V Venkateshwarlu, ED, TSRTC, KVB Reddy, MD, L&T Metro, Krishna Yedula, General Secretary, SCSC, Bharani Kumar Aroll, Vice Chairman, SCSC, Venkat Tankasala, Joint Secreatary, SCSC were also present on the occasion.
Subscribe us on