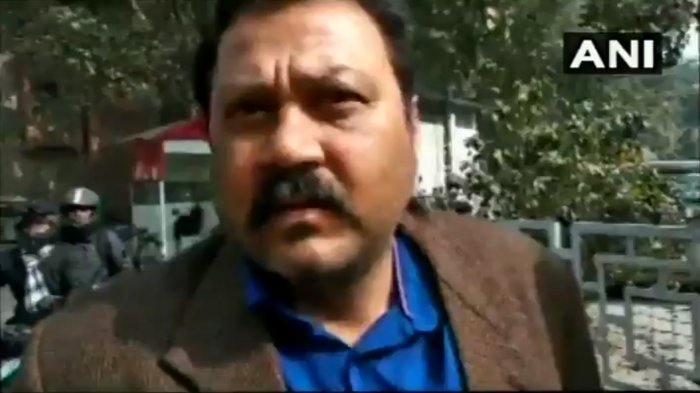 New Delhi: The New year's celebrity firing by former Bihar MLA Raj Kumar Singh also famously known as Raju Singh at a farmhouse which landed him and his wife Renu Singh in jail for the murder of Archana Gupta on December 31, are real estate tycoons from Muzaffarpur beside being entrepreneurs.
The former MLA's wife Renu is a three-time member of the Bihar legislative council and the former MLA started as a builder in his village in Sahebganj and went on to own a mall later, TOI reports.
While Raju's father, Uday Pratap Singh was head of the panchayat at Anandpur Kharuni village of Paru block in Sahebgang.
Raju was elected as an MLA batting for Lok Janshakti Party in the region Sahebganj after he entered politics in 2005.
He went on to later change his affiliation to Janata Dal (United) a few months later after starting off with Lok Janshakti Party in February and fought the elections held in October 2005 and was re-elected to the state assembly.
Despite winning for the second time he lost as a BJP candidate in 2015, but however, got his wife selected as an MLC from East Champaran.
Now currently in jail in connection with killing Archana, the politician-entrepreneur has set up his own pharmacy business in the early 2000s and expanded to cities across India.
He further went on to invest in companies based in Russia and US. Many people believe that after the disintegration of the Soviet Union and the economic downturn that followed in the early 1990s, Raju Singh's family started an extension of their pharmacy business in the erstwhile USSR and made a fortune.
The Police have also disclosed that according to an affidavit submitted to the election commission at the time of polls, a 2006 case of child trafficking at Paroo in Bihar against him surfaced in the records.
While another case of assault on a policeman in the year 1999 was also mentioned in the records.
He got into a controversy in 2013 when his election agent, Bhola Singh, was gunned dead following which the politician blamed his political rivals and the Maoists behind the attack.
Subscribe us on