Hyderabad: In a stunning development, the Central Bank of India is asking its customer to submit the details of their National Population Register (NPR) for its KYC (Know Your Customer) form. The bank has warned the clients that failing to comply with the directive will lead to freezing of their accounts.
The bank's notice in this regards has been published in Eenadu Telugu newspaper (Krishna District Edition) on January 11, 2020.
Eenadu is the largest circulated newspaper in regional language in India.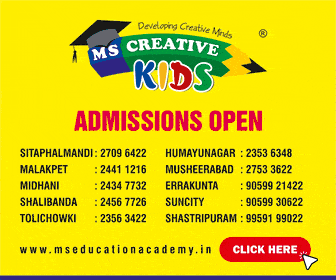 The notice states that "the customer should submit all the details including NPR on or before January 31, 2020, or the accounts of the customer will be frozen. They cannot make any transaction from the bank."
NPR is said to be the first step to NRC, amid the protest against the divisive CAA-NRC-NPR, the rumours are spreading through the social media that the process of NPR has already started.
Recently, Mohammed Ayub alias Amanat had started a campaign in Hyderabad 'Hum Kagaz Nahi Dikhayenge' for the awareness of the people. He urged people not to show any documents if they are asked for by any official.
Subscribe us on