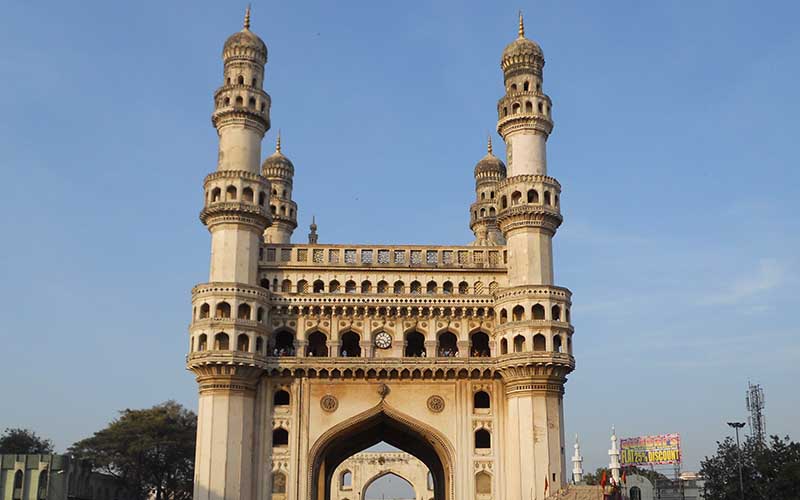 Hyderabad: A minaret of historic monument, Charminar has been painted with saffron colour and puja started.
The surprising thing is that this activity has been started in a very crowded area which is in front of Charminar Police Station. If this activity is not stopped immediately, there is every possibility that another controversial issue might crop up.
The suspicion is getting stronger since it is believed that such activities are being promoted indirectly by vested interests.
Temple at Charminar
It may be mentioned that the temple which has been erected on the southern corner of Charminar facing Unani Hospital had triggered row in the past.
Concerned departments including Police and Archeological Survey of India must pay attention to avoid another law and order issue.
Subscribe us on