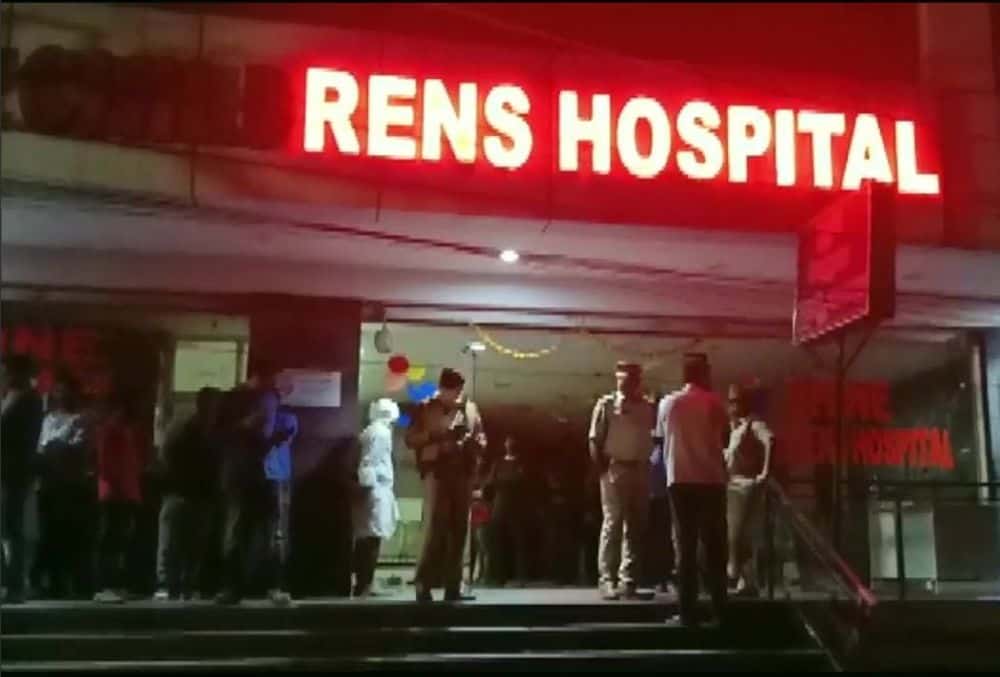 Hyderabad: Following the major fire that occurred at a Shine children's hospital in LB Nagar, the police personnel have booked the on-duty doctor, two nurses and the electrician of the hospital apart from the owner of the hospital for negligence that caused the death of an infant and grievously injured four others.
Officials investigating the incident at Shine Children's hospital where the fire mishap took place said that they were able to identify that a blast had occurred in the AC control room where the NeoNatal Intensive Care Unit (NICU) was located on the fourth floor of the building.
Police officials said the fire reportedly emanated from a refrigerator and was captured in webcams in the hospital.
A 4-month-old boy named Vicky, who was kept in a bed close to the refrigerator, died in the fire after receiving severe burns. The boy's father police constable Dongari Naresh had filed a complaint against the
hospital management with the LB Nagar police.
Officials filed a complaint against Dr V Sunil Kumar Reddy, Managing Director of the Shine Children's Hospital, for failing to keep fire protection equipment, fire alarm system, fire extinguishing sprinklers as per the norms.
Investigators also found that the hospital was being run without necessary permissions from the the director of Enforcement, Vigilance & Disaster Management, GHMC and without a fire NOC from the fire department.
A case was also filed against the on-duty doctor and nurses for negligence. Dr Hari Krishna, duty doctor in the hospital at the time of the incident, neglected his duty to protect the infants and did not reach the NICU immediately when the fire and blast
occurred.
The nurse, Sravanthi, who was supposed to be on duty in the NICU, was not present in the NICU from 01.57 am and had closed the door and gone away. Another nurse, Shanthi Deepika, was the duty nurse in the pediatric ICU, which is a neighbouring wing, who did not bother to rescue the children in the NICU.
Police also booked Basheer, an electrician whose duty was to maintain all the equipment from electric fire hazards —
installations such as the refrigerator and air conditioners that were installed in the NICU.
The police said that the negligence of the doctor, nurses and electrician had exposed the lives of the 43 children undergoing treatment inside the hospital to fire hazard, leading to the death of one, causing burns to four children and endangering the lives of remaining 37 children.
Subscribe us on