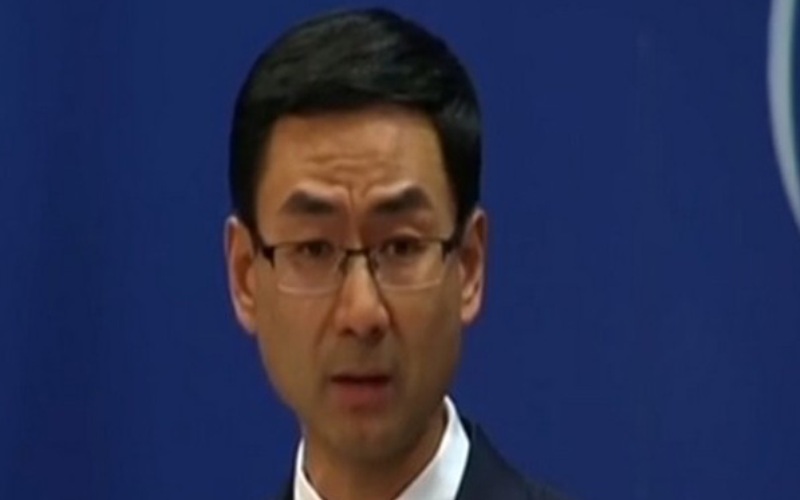 Beijing: China on Saturday opposed the United States' decision of withdrawing from the Intermediate-Range Nuclear Forces Treaty (INF Treaty).
It also urged Russia to enter into a dialogue with the US to mediate the differences between the two superpowers, according to Russian news agency TASS.
In a press statement released by the Chinese Foreign Ministry on Saturday, spokesperson Geng Shuang said: "As an important bilateral treaty in arms control and disarmament, this treaty plays a significant role in easing major-country relations, promoting international and regional peace, and safeguarding global strategic balance and stability. China is opposed to the US withdrawal and urges the US and Russia to properly resolve differences through constructive dialogue."
"The US unilateral withdrawal from the INF Treaty may trigger a series of adverse consequences. China will closely follow relevant developments," the statement read.
The statement by the Chinese Foreign Ministry came after US Secretary of State Mike Pompeo, on Friday, announced that the US will suspend its participation in the INF Treaty and may even withdraw from the treaty within six months if Russia fails to comply with the accord until February 2.
The US accused Russia of violating the treaty for the first time in July 2014. Experts believe that the suspension of the INF Treaty will trigger an arms race between Russia and the USA, much like how it was during the Cold War era when the treaty was signed.
US President Donald Trump had, in October last year, announced Washington's plan to withdraw from the INF Treaty. Following this, US Secretary of State Pompeo issued the 60-day ultimatum to Russia for their compliance to the treaty, failing which the USA would withdraw from the treaty on February 2.
The Treaty, sealed in the waning days of the Soviet Union in 1987, bans ground-launched missiles with a range between 500 and 5,500 kilometres. The Trump administration announced last October that, because of Russian violations dating back several years, it was planning to pull the United States from the pact.
The INF treaty was signed by former US President Ronald Reagan and former Soviet Union leader Mikhail Gorbachev to limit the arms race between the nations.
[source_without_link]ANI[/source_without_link]
Subscribe us on