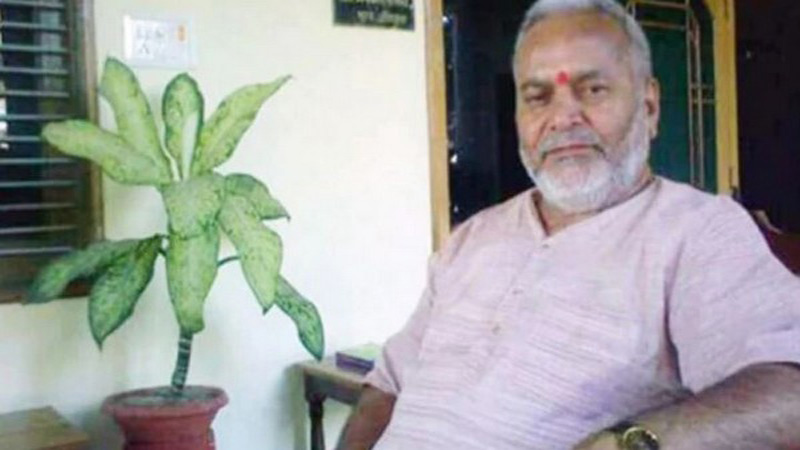 Prayagraj: The UP Police's special investigation team here on Monday submitted its report in the alleged sexual harassment case involving Swami Chinmayanand, former Union Minister and Bharatiya Janata Party (BJP) leader, to the Allahabad High Court.
The court expressed satisfaction over the report's submission along with a pen drive, CD (compact disc) and other documents. Presenting the phone call details of the girl and her so-called brother Sanjay, the SIT said both had made 40,200 calls to each other.
Court rejects victim's anticipatory bail plea
The court rejected the victim's anticipatory bail plea in the extortion case filed by the accused, and also refused to accept her demand for re-registration of statement under Section 164.
The next hearing will be on October 22.
The victim, who shifted to Prayagraj with her brother and father on Sunday, had demanded a stay on her arrest. Refusing her plea, the court said if she wanted a relief she could approach the relevant Bench with a fresh appeal. This Bench, it said, was appointed to monitor the case and staying arrest didn't come under its jurisdiction.
After the suo motu cognisance by the Supreme Court, a Division Bench, comprising Justice Manoj Mishra and Justice Manju Rani Chauhan, is monitoring the matter.
The victim's lawyer Ravi Kiran Jain said when the statements were being recorded under section 164, a third woman was present who was constantly fiddling with her phone. The Magistrate also didn't take the victim's signature on every page of the statement.
"There is no provision of taking signature on every page of the statement. Also, the matter of third woman's presence will be heard by the trial court, hence the permission of re-statement can not be granted," the court said.
When a lawyer for the state government demanded that hearing be conducted in chamber, Chinmayanand's lawyer Dilip Kumar said the SIT was disseminating information at press conferences then why follow privacy. The court rejected the demand for in-chamber hearing.
Chinmayanand shifted to Lucknow PGI
On Monday, Chinmayanand was shifted to Lucknow PGI for angiography following a complaint of uneasiness at around 7 a.m.
Subscribe us on